How I Unwind | Favorite Ways to Relax
After a long day the best thing is getting home and being able to unwind. Everyone has their own favorite ways to relax. Some people just want to get comfortable in some PJ's and watch a show on the couch. Some people might do yoga.
I thought I would share with you my favorite ways to unwind after a long day. I personally have a few different things I like to do that relax me and help me unwind. Sometimes I like to take 15 minutes to just sit in silence and I'll stretch. It sounds kind of strange but it really relaxes me.
I also have really gotten back into taking baths. I honestly don't usually have a ton of time to do so, but every once in a while I make time to get a nice relaxing bath in.
I will bring in my waterproof Bluetooth speaker sometimes if I'm in the mood for some music. Or I'll bring in my iPad to read a book or magazine. I love using bath bombs and scented candles to kind of set that relaxing mood. While I'm in the tub I love to use a body scrub to get my exfoliation on. Then after I get out I put on some oil and it leaves my skin unbelievably smooth.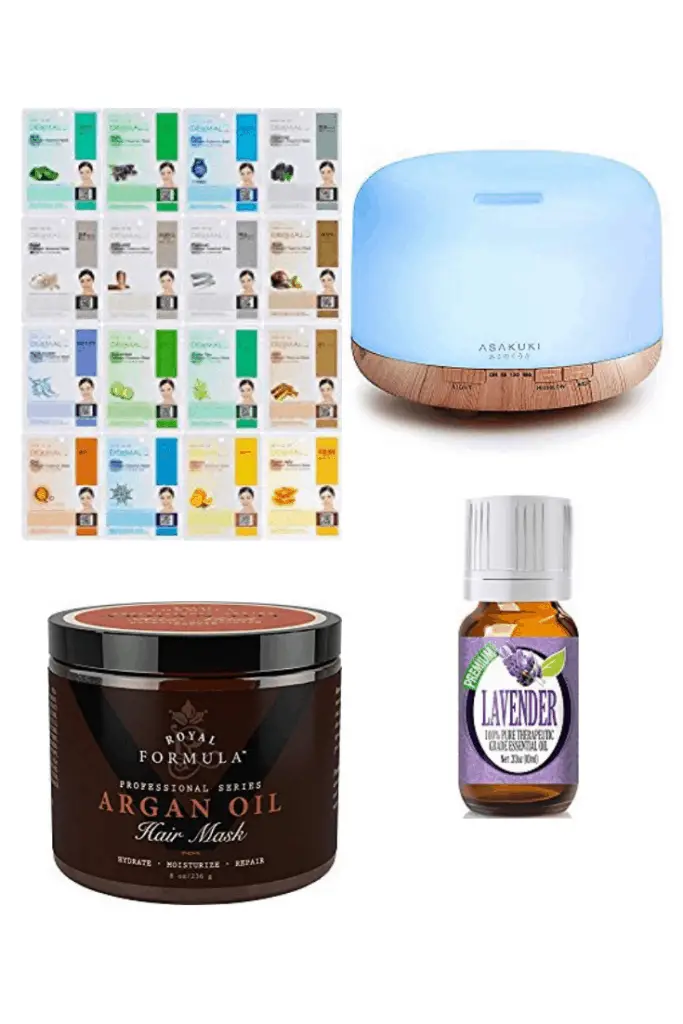 Sometimes I simply want to relax in bed with some wine and a girly movie. I'll put my oil diffuser on, I love lavender oil. It absolutely relaxes me. I'll usually always do a face mask and sometimes I will also do a hair mask. I was in disbelief the first time I used one, of how silky my hair was. I never looked back after that.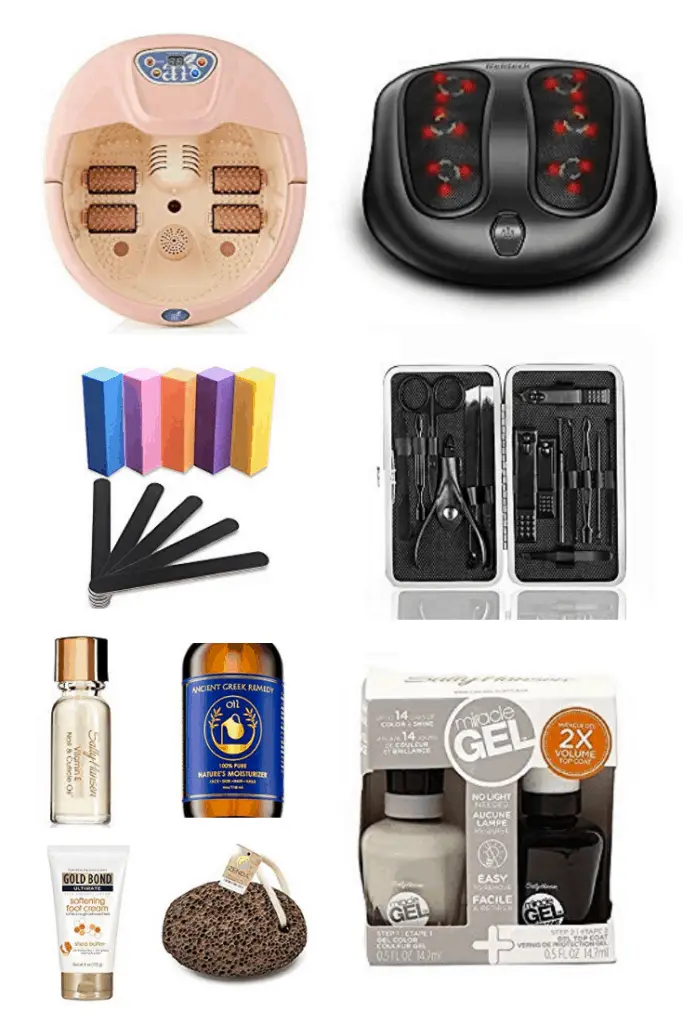 The last thing I like to do is to give myself a full on pedicure. I don't have one but using a foot massager  before you begin would be amazing. You could even get one of those spa ones. I'm fortunate to have an amazing husband whom I can rope into rubbing my feet for me.
Then I trim and file my nails. Next I will soak my feet in the tub and give them a good scrub with a pumice stone. I use some foot lotion or oil along with cuticle oil and I wrap my feet in Saran Wrap for about 5 minutes.
The last step is to paint. I'm currently loving Sally Hansen's Miracle Gel polishes. You can get a gel manicure look without having to use a light and I find it does last longer than just regular polish. It doesn't last as long as an actual gel manicure but the fact that it lasts more than a day or 2 is good enough for me! I will say, on my toes it lasts much longer.
So those are some of my favorite ways to unwind. What are some of yours? See you next time. ☺