Hey Guys!
For this post I put together a little winter lookbook to give you some outfit inspiration for those colder days. I also incorporated some of my last thrift finds from this post. I will include links to similar pieces in case you want to give any of these looks a try!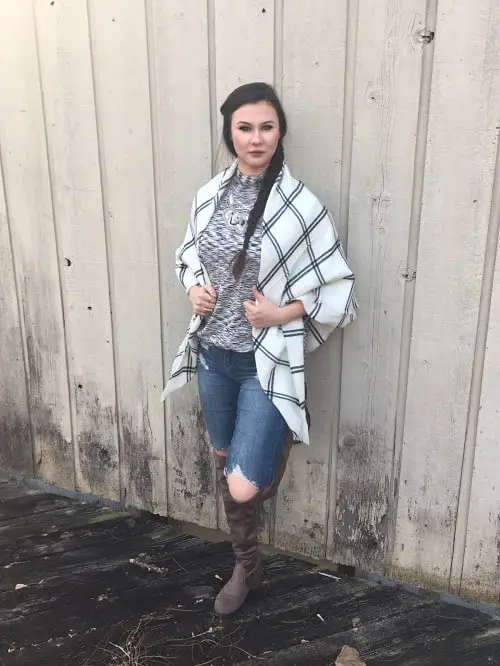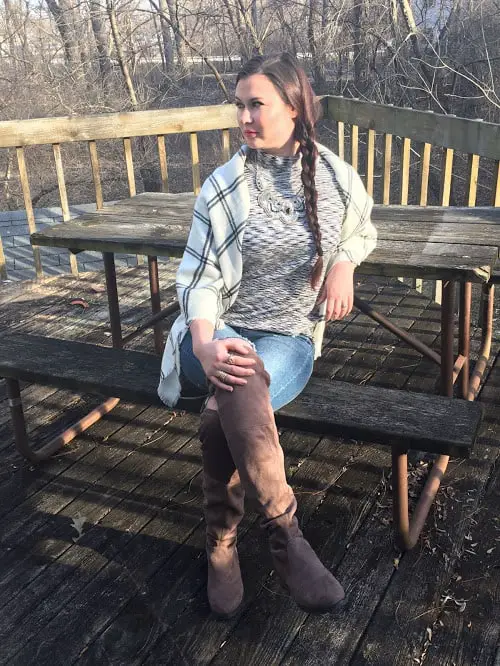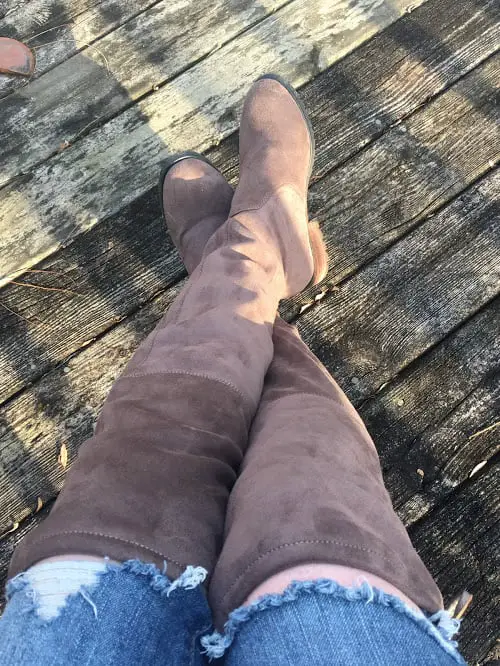 This look is for those of you who don't quite have the bone chilling winters that we have in the Chicago area or for those random wacky weather days like we have had this past weekend. You don't quite need a jacket but might wear a couple light layers to keep warm. The sweater I thrifted goes great with that black and white plaid scarf, distressed denim, and over the knee boots to create the perfect casual winter look.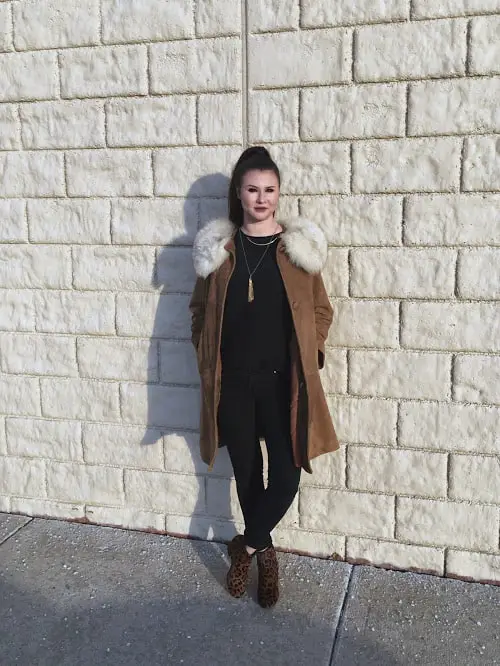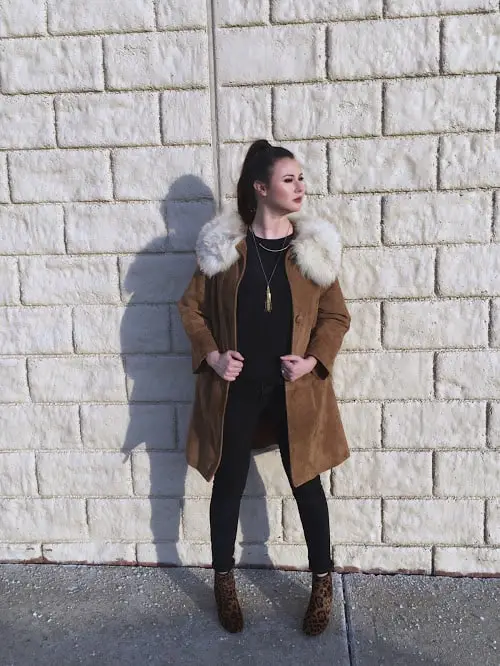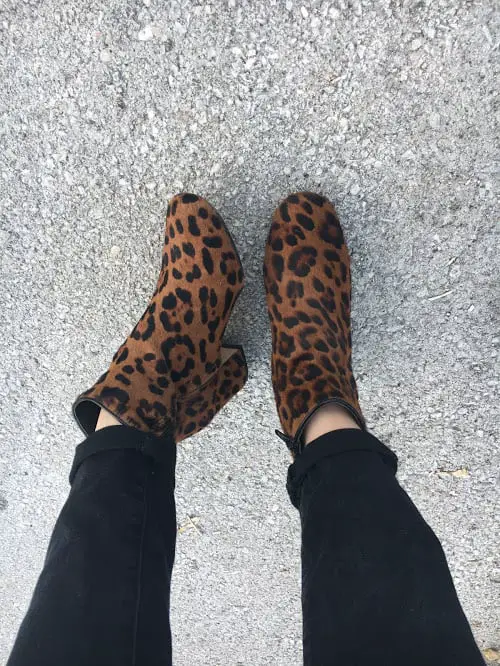 This look actually has two thrifted items, the black silk shirt from my last post as well as that beautiful faux fur and suede jacket. It is so warm and I love the cool girl vibe this outfit gives off; there is something about all black that just draws me in. Those leopard print booties are from Zara last year and I have a small obsession with them.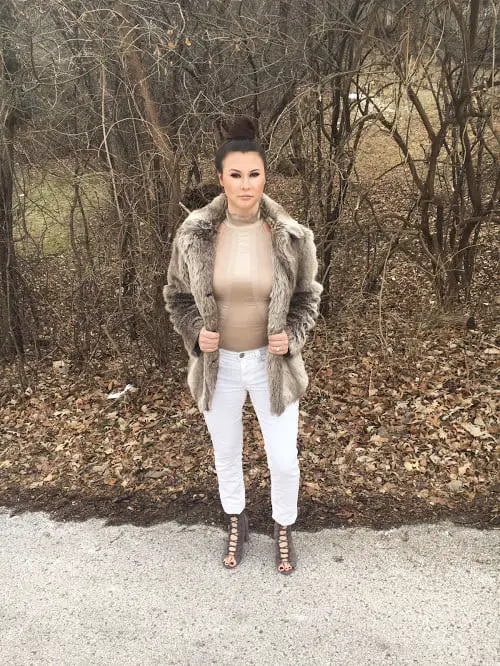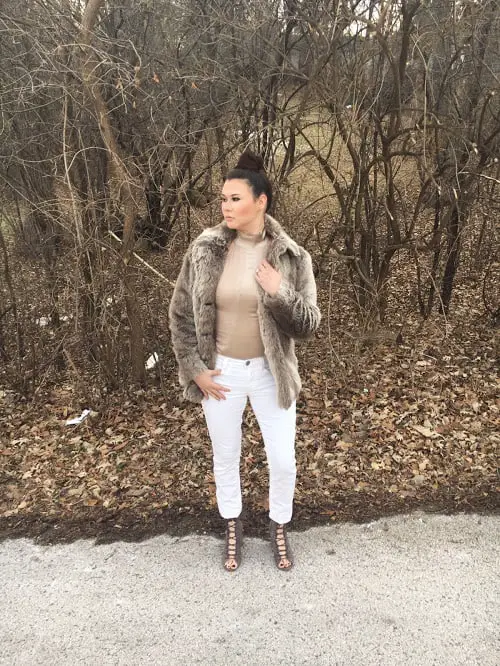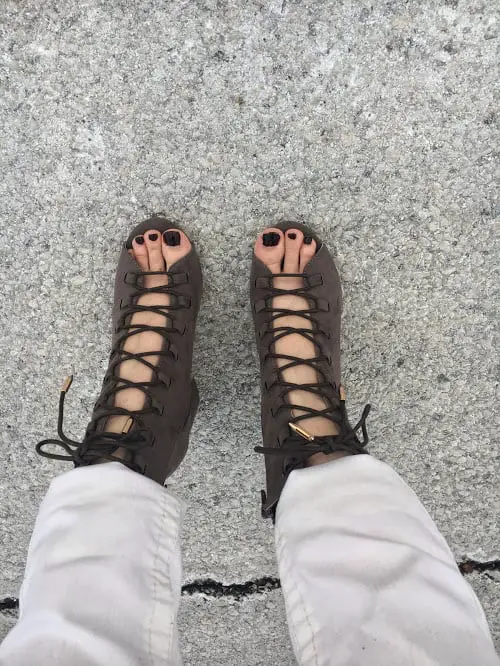 This is my favorite look of the three, any chance to rock my faux fur jacket I will take! I love the tight fit of that satin top I thrifted, it almost looks like a body suit. I paired it with some white denim and lace up booties. I went with a relaxed fit denim meaning not quite skinny but also not quite a boot cut, basically right in between the two. Before you even must ask the answer is yes, yes you may wear white denim any time of the year and here is a great example of how to do so. I think this is a nice mix of classy fabrics and casual fits making these pieces more wearable for every day.
That's it for my winter lookbook, hopefully you got some inspiration for your own closet! Be sure to leave a little love in the comment section, what are some of your favorite things to wear in winter? 
FTC Disclaimer: This post contains affiliate links.