Upcycled Farmhouse Decor | Thrift Store DIY's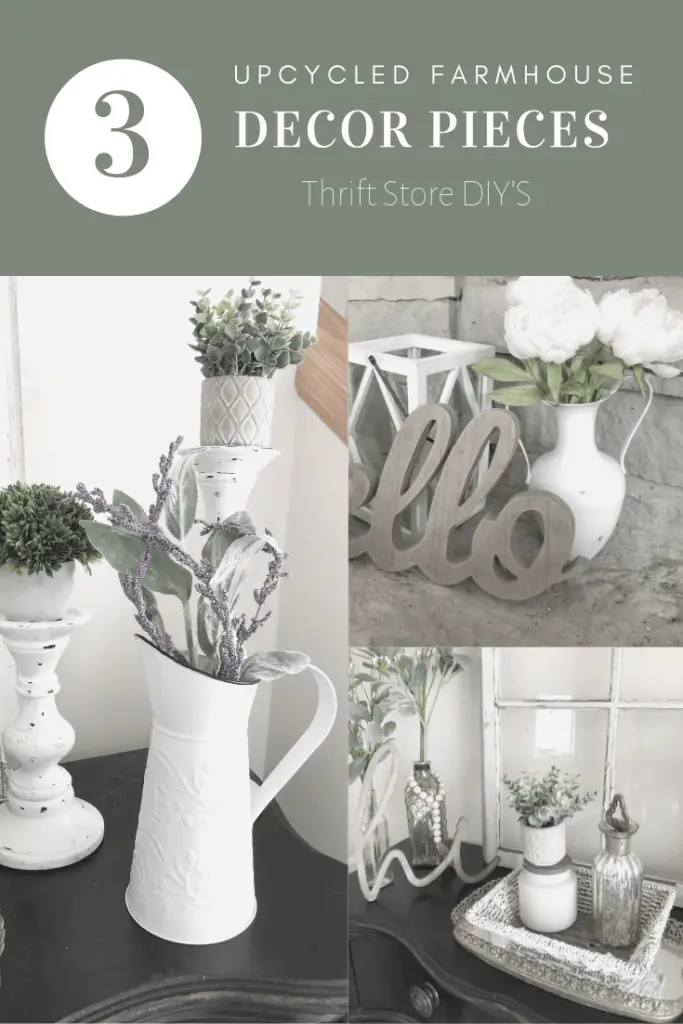 This post contains affiliate links for which I may earn a small commission at no extra cost to you. Thank you for your support! Learn More.
I have been working on so many new upcycled farmhouse décor pieces that started as thrift store items that needed some love. I went to Saver's a few weeks back on 50% off day and I picked up a bunch of great items that were just begging to be DIY'd.
I have to admit though, it takes me forever now a days to finish projects I start. Having a small human with high demands makes working on projects from start to finish, well, impossible. And I'm totally fine with that. I love our days together, even when it feels like I got nothing done other than being Momma. But I digress, let's get back on topic!
I still have several projects to finish but I do have these 3 which are done and I love how they turned out so I figured I would share them with you. They were all pretty much entirely just upcycled with paint, with the exception of one which I added a little something to. Curious to see the transformations of these upcycled farmhouse décor pieces? Go ahead and check them out!
Have you seen my other recent thrift store DIY's? Check out that post as well as this one!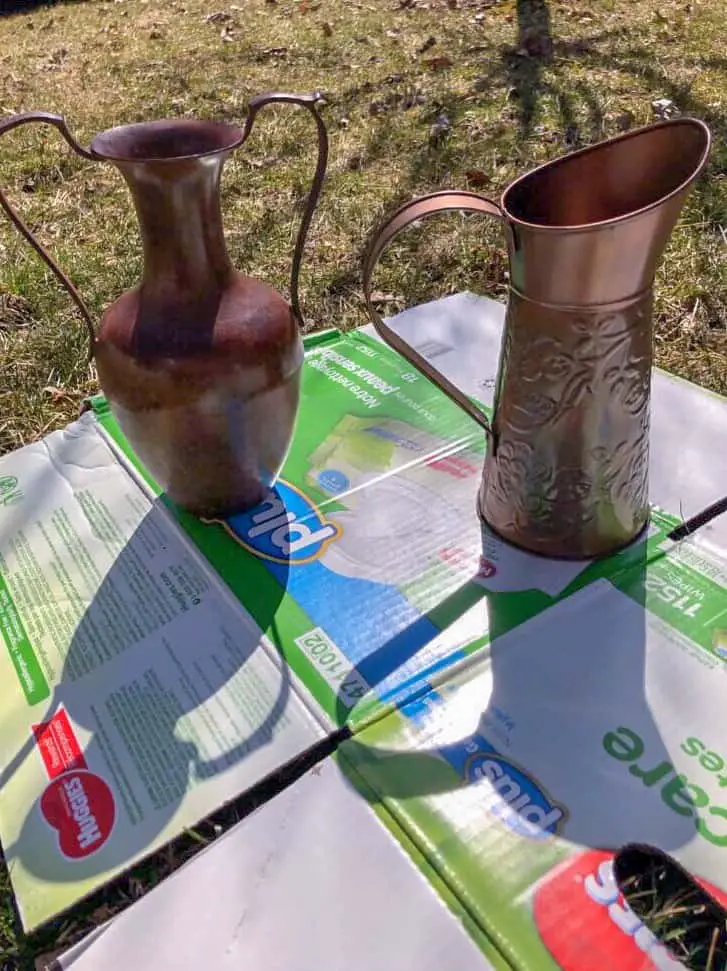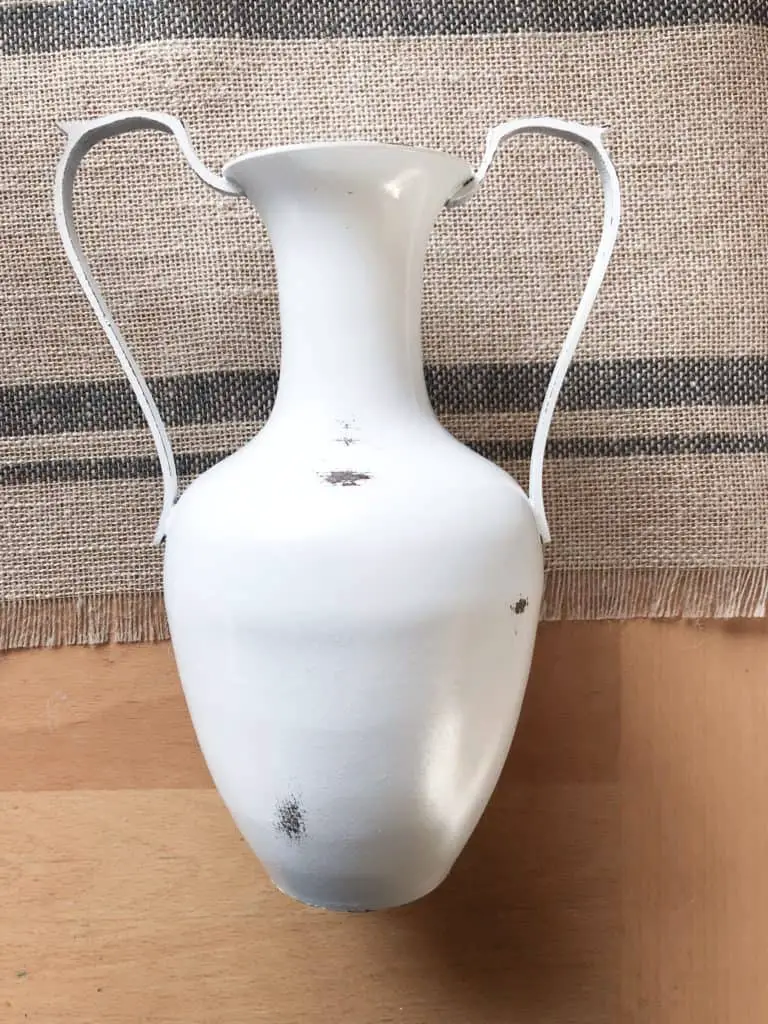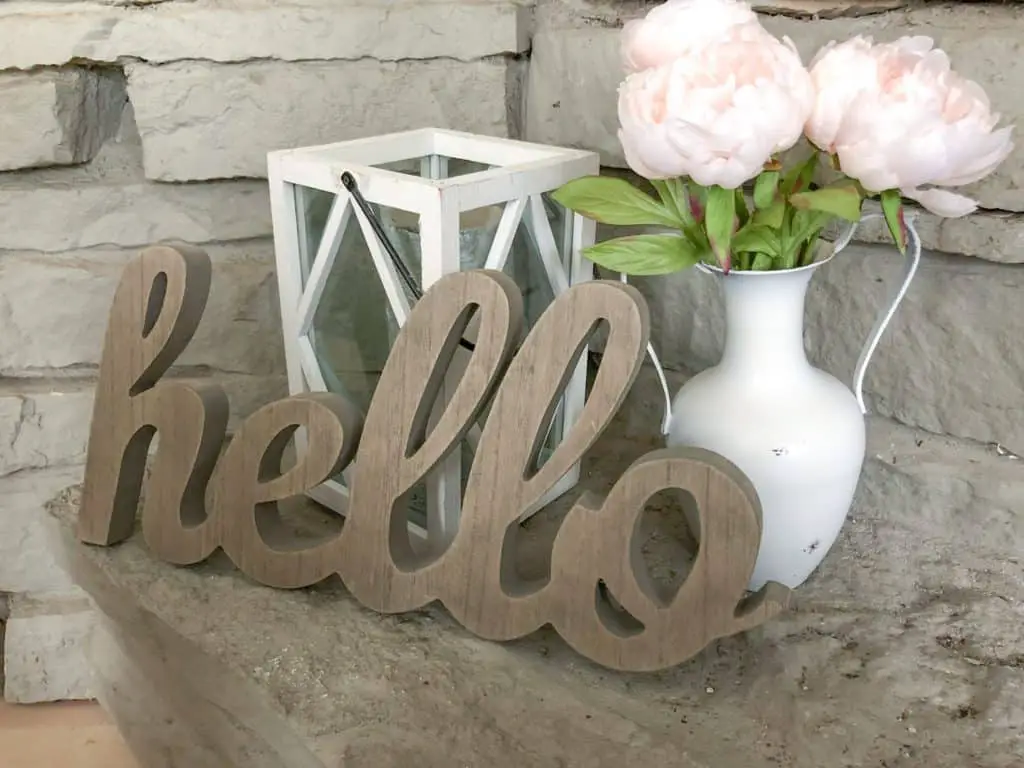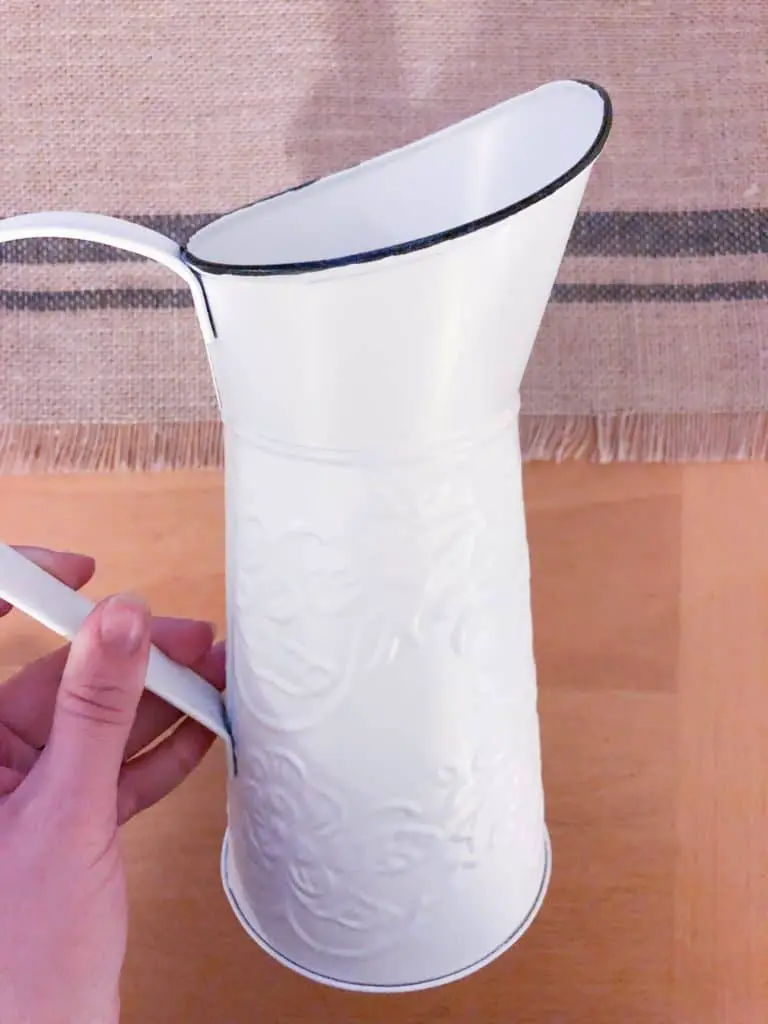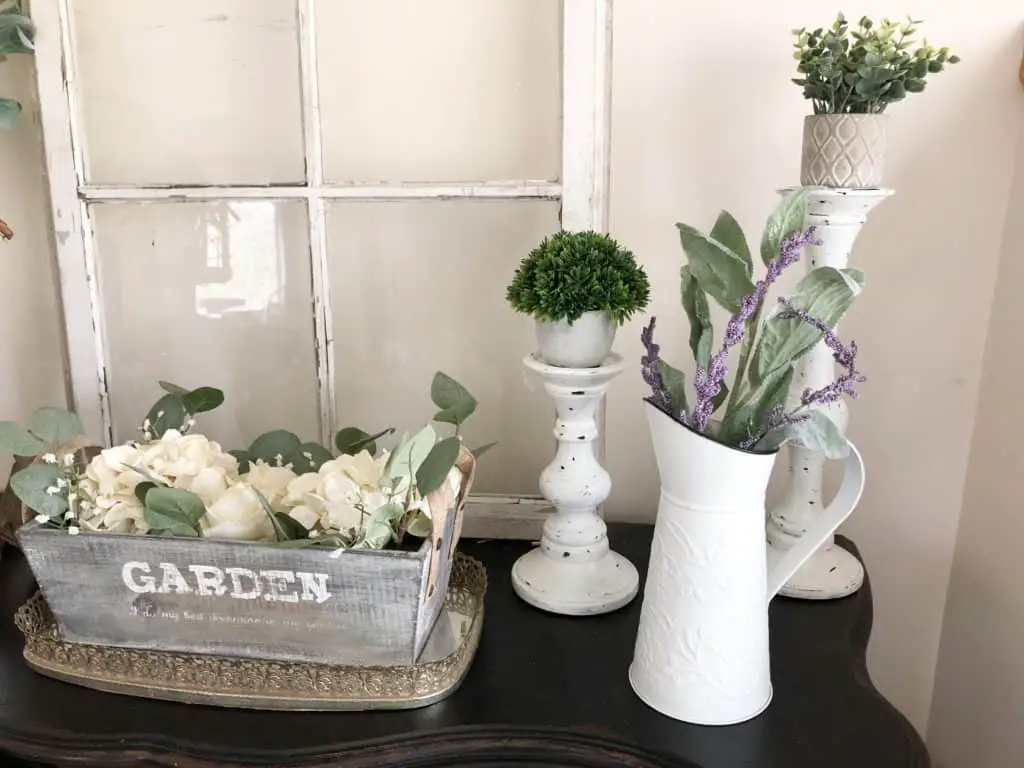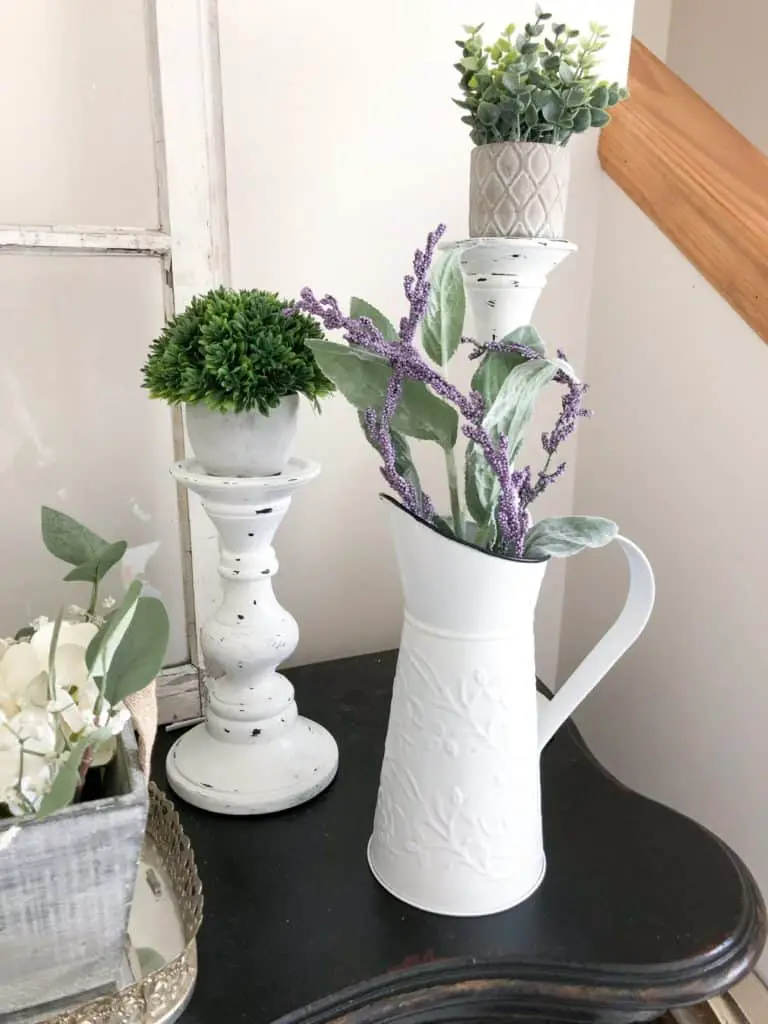 Let's start off with this pitcher and this vase. Both started off as this rust color which is not my favorite. A couple coats of white chalk paint, a little distressing, and a satin finish spray on top coat was all it took to make over the vase. The pitcher I used the same paint and then using a paint pen I traced along the opening of the pitcher to give it a faux enamel look and then sprayed it with the same top coat and that was it! I really love how these both turned out.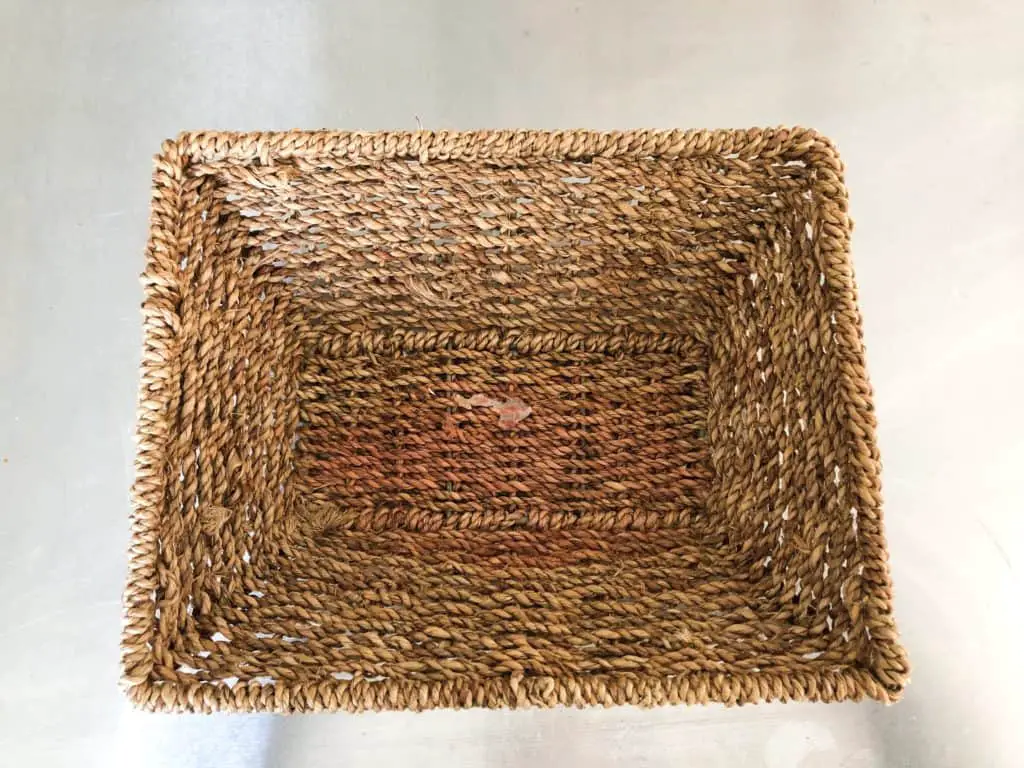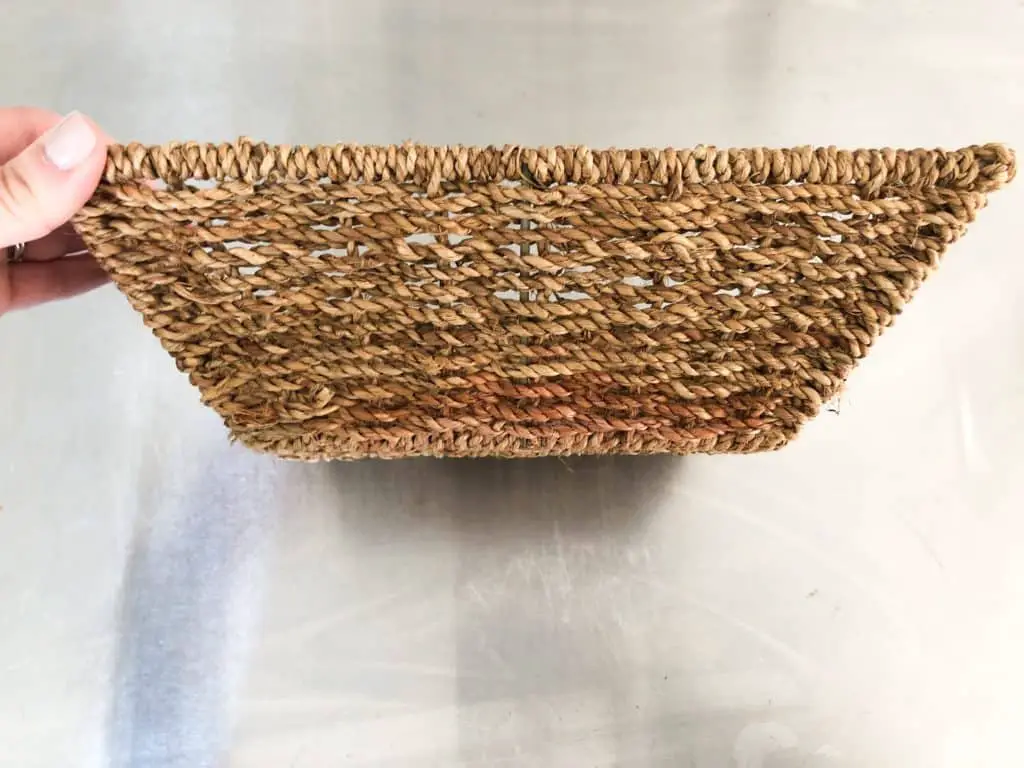 This basket had a few issues when I picked it up. It was stained red and had some glue very stuck to the bottom of it. I loved the shape of it and the dark wicker so I had to figure out a way to upcycle this.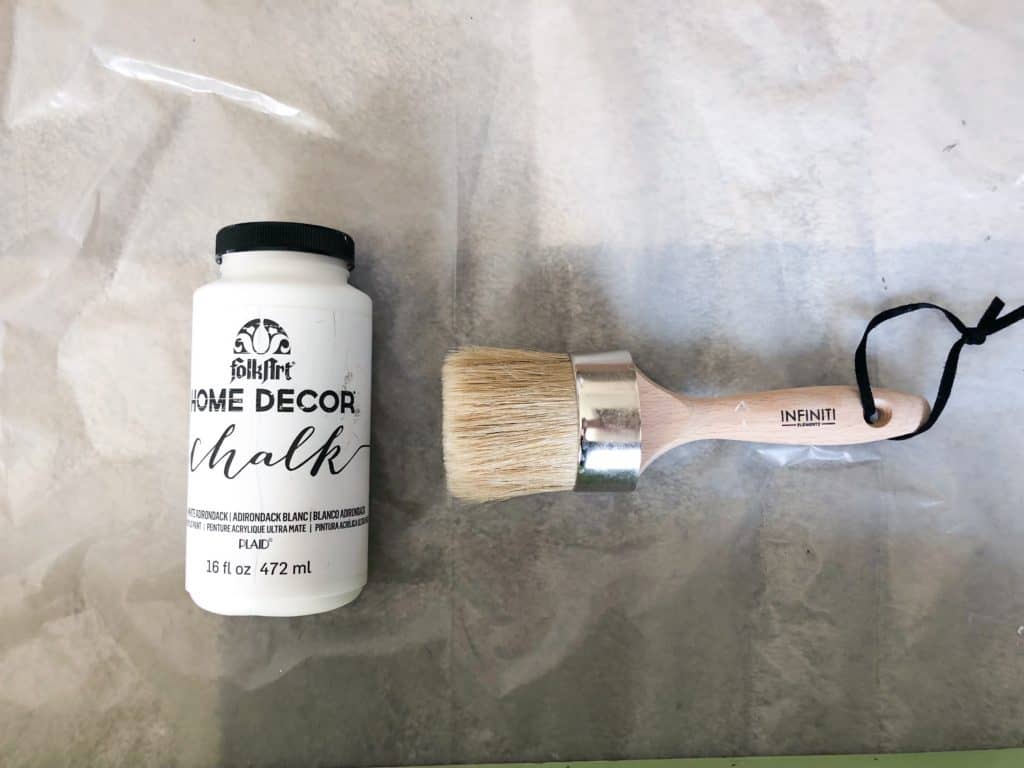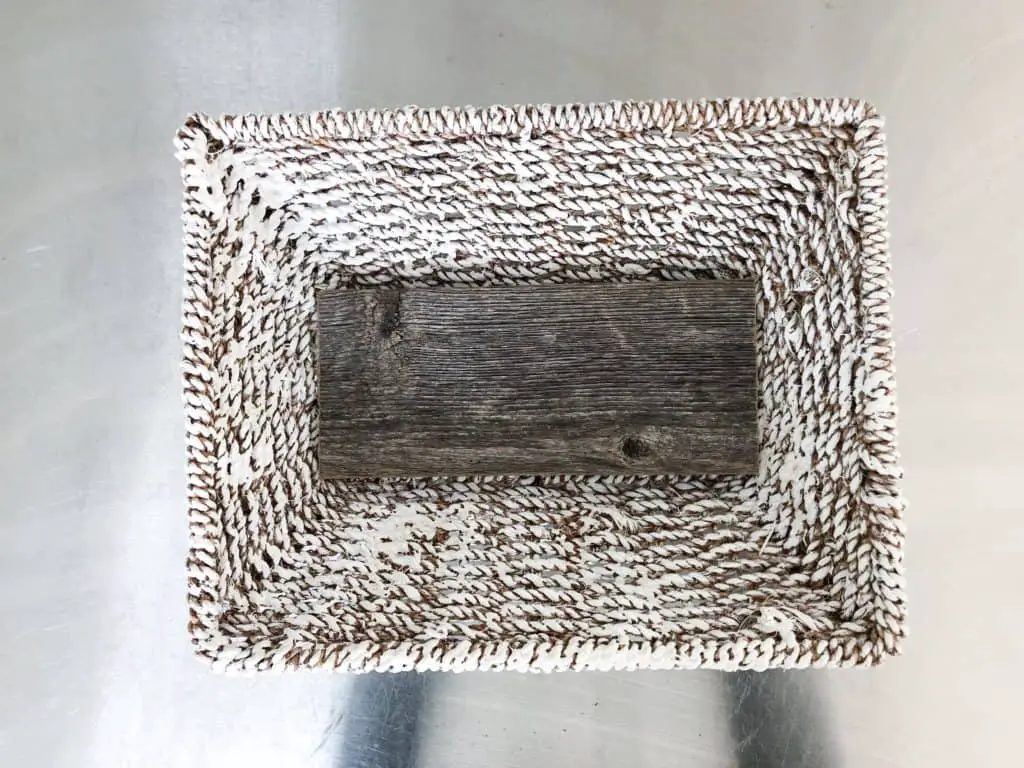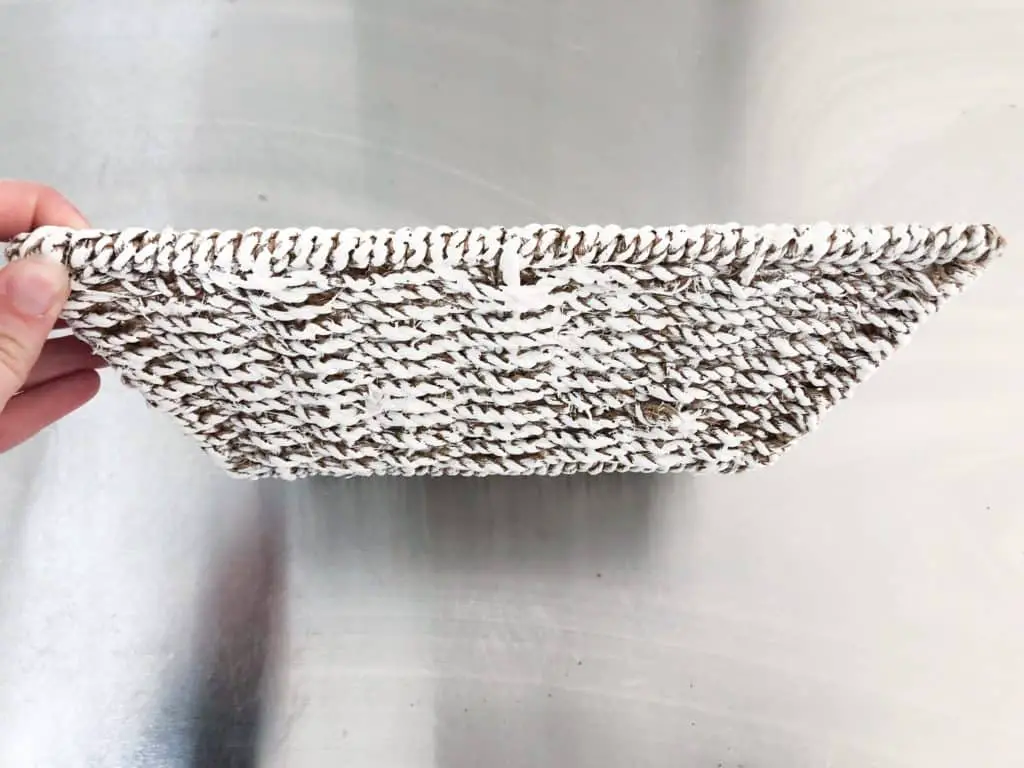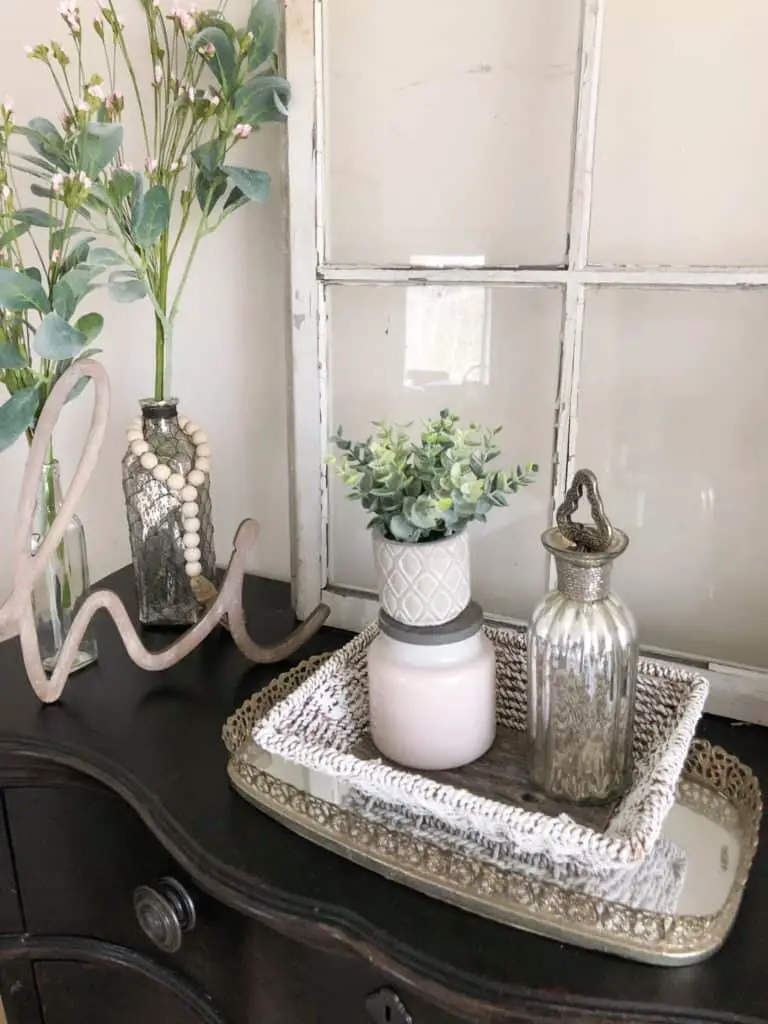 I used the same white chalk paint and brushed on 2 coats to cover most but not all the wicker. It gives it that distressed kind of look. To cover up the glue I decided to get some reclaimed wood to use as a little shelf in there so it would be easy to display items in the basket as a decorative piece. I just cut it down to size and used some E6000  to glue it in place and here is the finished result! You would never guess it had all those issues.
These projects I have been working on are all in preparation for an exciting announcement I will be making soon so stay tuned! In the meantime, I will work on finishing up some more DIY's to share with you. Let your girl know in the comments which of these upcycled farmhouse décor pieces were your favorite! See you next time. ☺