Totally Adorable Gifts for Baby
Thank you to Reserved Only for sponsoring this post, all opinions are my own. This post contains affiliate links. Learn more about this here.
Now that I have a babe of my own there are definitely products on my must have and must not have lists. But there are also way too many totally adorable products that are certainly not necessities but certainly seem necessary. Ya feel me? A lot of these make adorable gifts for baby as well. So if you find yourself scratching your head on a great gift to get that new mommy in your life, check these out.
Etsy. The glorious Mecca of all things crafty. Is there anything you can't find on there? It's like the Amazon of the craft world. Well naturally this is my first place to search when on the hunt for carefully crafted goodies.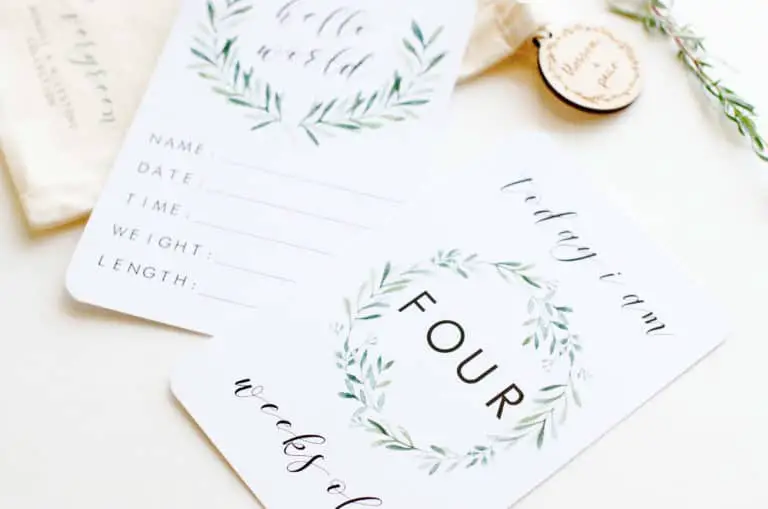 I'm obsessed with this set of gender neutral milestone cards. Like I'm seriously considering buying them even though I already have something entirely different I'm doing for Jax's milestones. I mean, I won't. Because that would be ridiculous. But I can't lie and say I didn't consider it…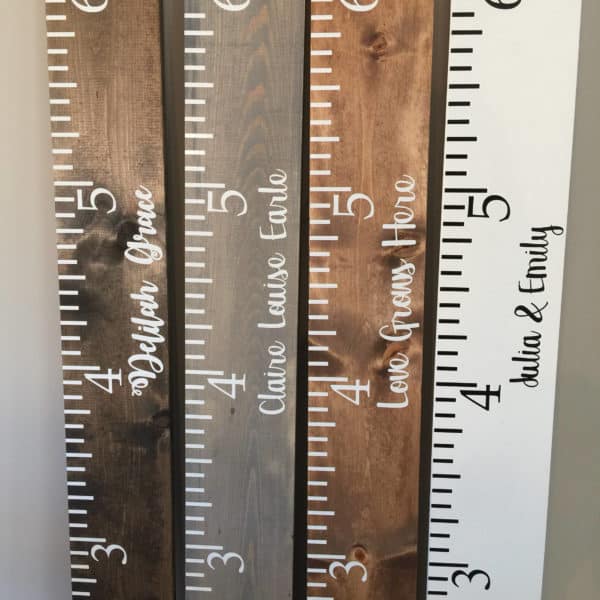 These giant rulers double as super cute nursery décor and as a measuring stick for your little one's growth spurts. Also something I have seriously considered purchasing, and this one I probably actually will. Better than writing on the wall right?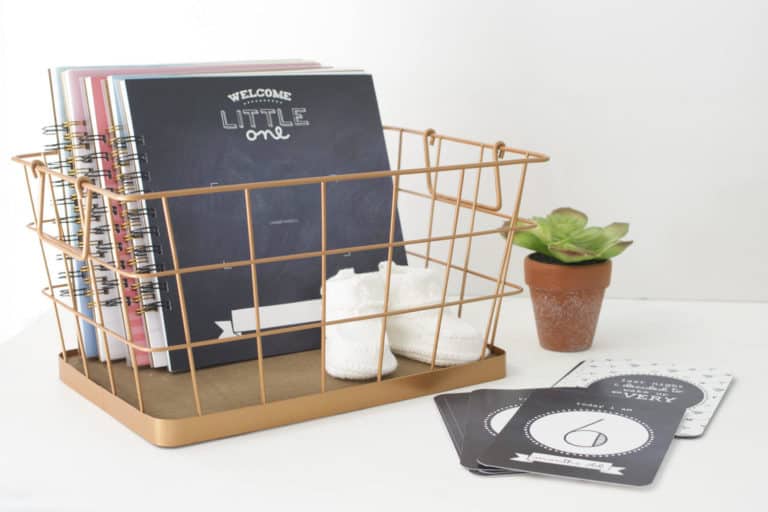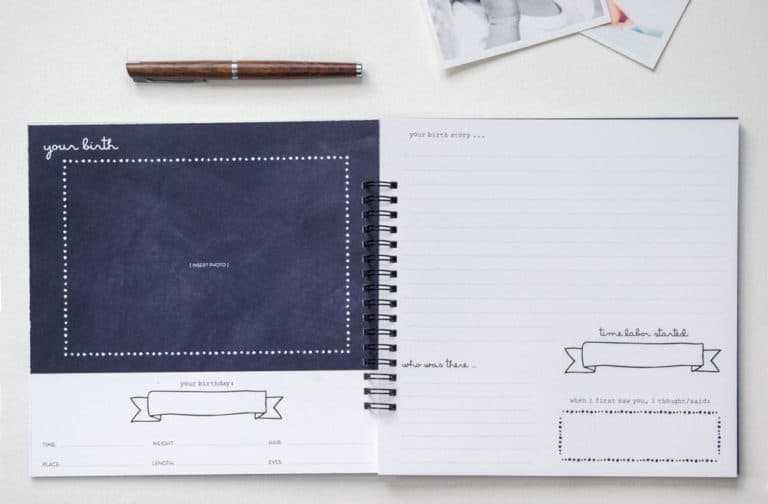 I love this baby book! Fully customizable and totally gender neutral. I feel like a baby book is a must although I have to admit I didn't do one for Jax. I plan to make a customized photo book for his first birthday to document all the stuff along the way. But I love this book for someone who does plan to do a baby book!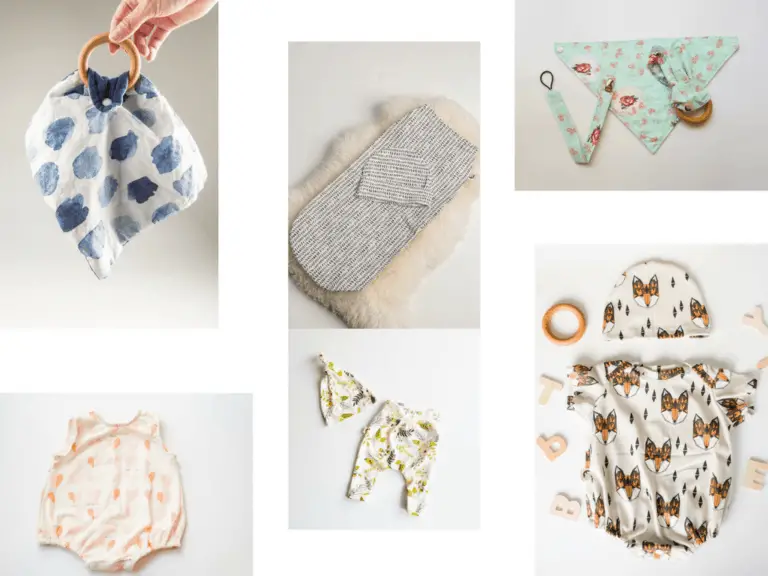 I also think it is super important to support small businesses. So this company, Reserved Only, is a must see. They sell handmade baby goods that are unbelievably adorable. From blankets, to drool bib sets, to clothing and more they have a wide variety of things to choose from! And what's better is I have a code for you to use when you purchase from them! Just enter THRIFT20 at checkout and get 20% off your order. Sweet deal right!?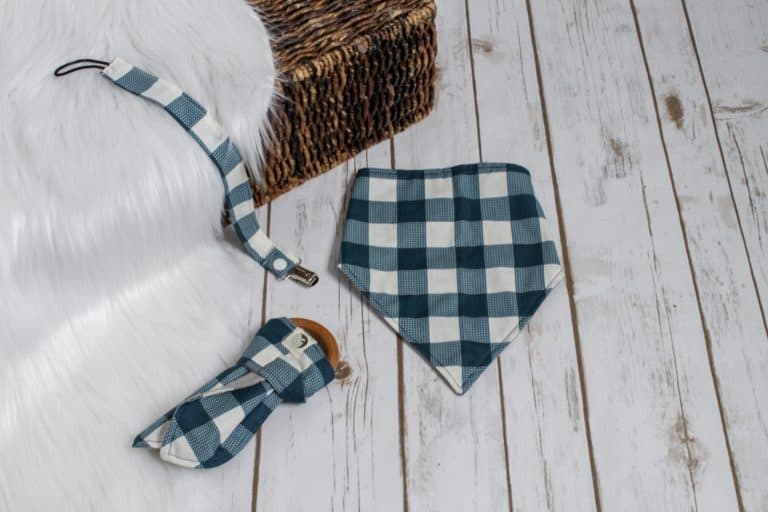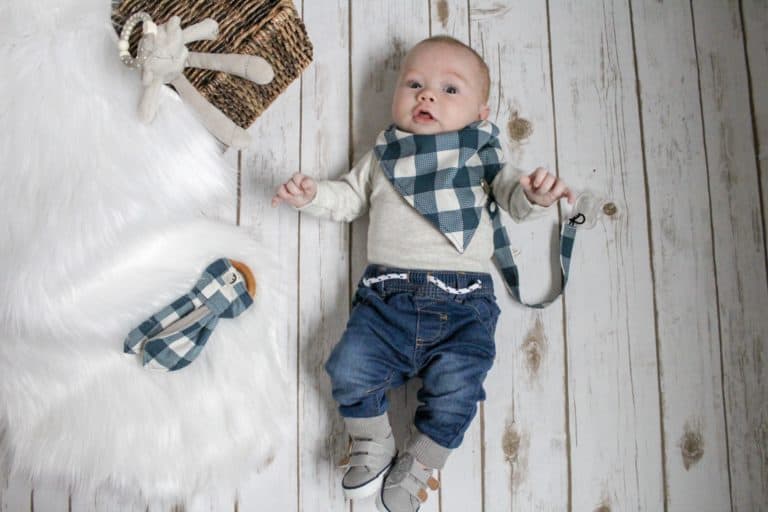 This is one of their drool bib sets Mr. Jax is modeling for you. It includes a drool bib, wooden teether, and pacifier clip. There are tons of patterns available so go check it out!
So there you have a few fun and adorable gifts for baby. Be sure to leave some other great ideas in the comments below! See you next time ☺