How To Declutter Your Entryway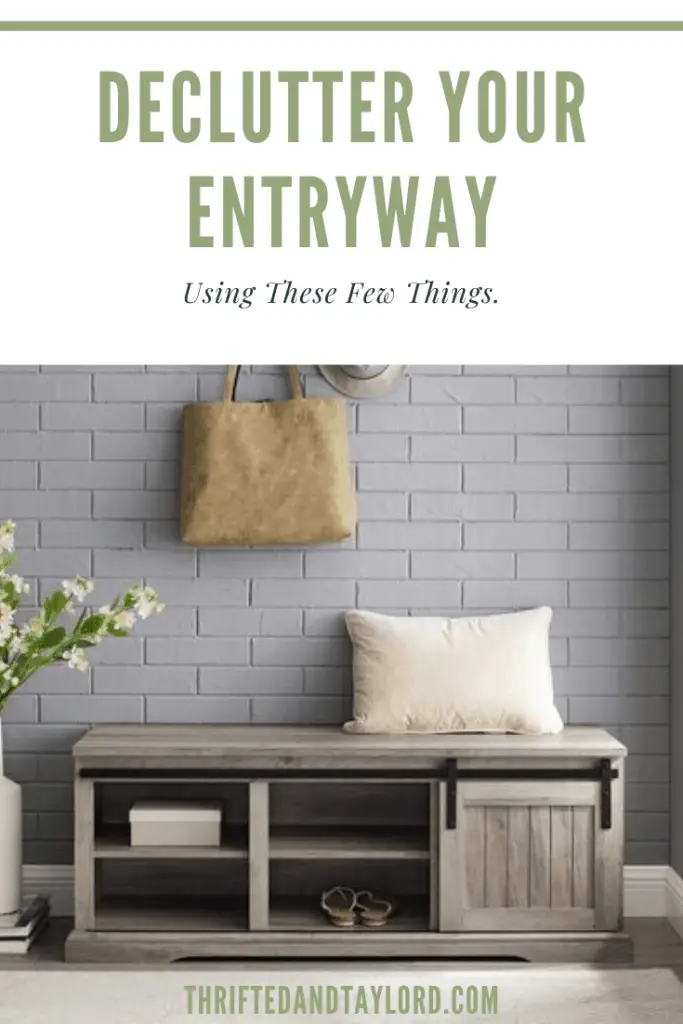 This post contains affiliate links for which I earn a small commission at no extra cost to you, should you purchase through them. Learn More.
The entryway to your home is the first thing people see. I don't know about you, but the last thing I want welcoming my guests into my home is a mess. You can totally declutter your entryway easily by using a few different things, even if you don't have a front hall closet. 
Depending on the size and layout of your entryway, you can pick up some furniture, storage options, and even some décor pieces (if you don't already have some you can use for the space) to make your front entryway a perfectly welcoming space for your guests.
I put together a few different options to show you how you can easily declutter your entryway. You can pick and choose what would work best for your space. 
Easily Declutter Your Entryway USing...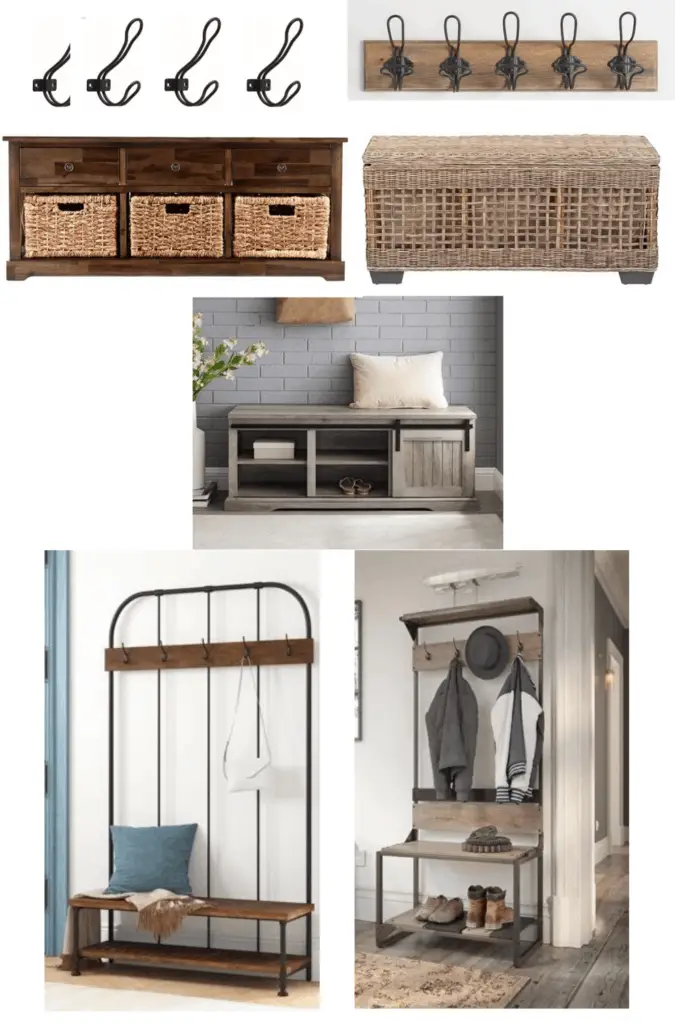 The first option is to get a shoe bench such as one like this sliding barn door, one with storage baskets, or one like this rattan one which you open the top of the bench to store the shoes. You can get some cool coat hooks to drill directly into the wall or get something like this wood coat hook rack to put on the wall. If you have a coat closet then you can keep these hooks for when you have guests and you can hang some decorative things like a hanging basket with some faux flowers peeking out and a sun hat. 
You could also opt for a piece of furniture that is a coat hook and shoe bench in one. This is especially helpful if you have a small entryway. For a really tight space this smaller one with 4 hooks would be perfect, if you happen to have a little more space, then go for this longer one.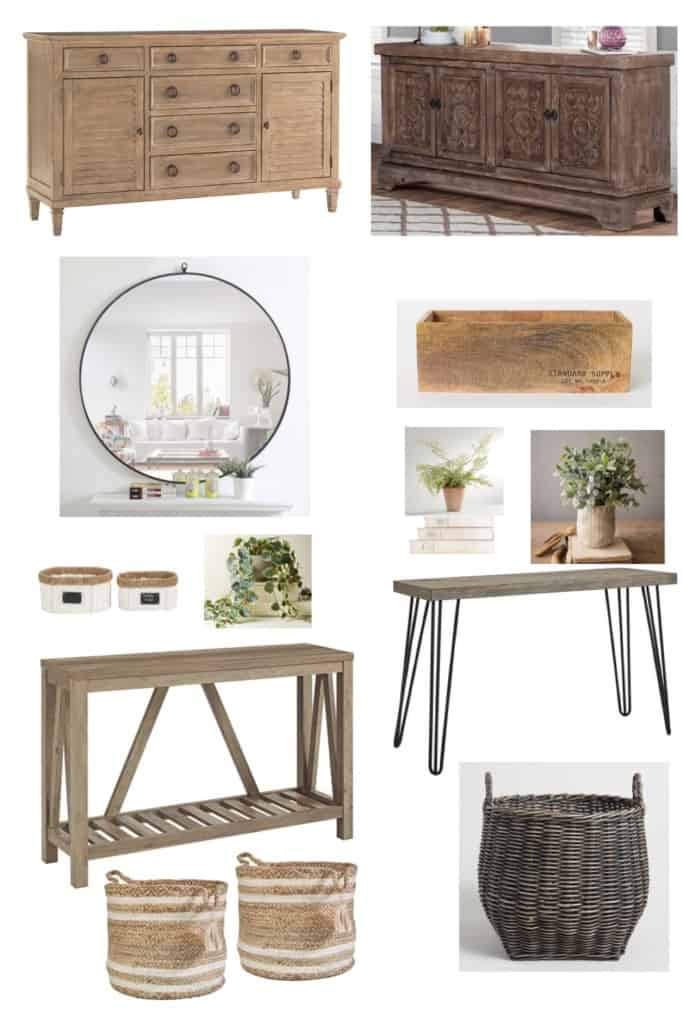 These next couple of options you can either do in addition to one of the first ones or on its own. Again just depends on the size of the space you are working with. When you first walk in my house it is directly into one large room which serves as an entryway and secondary playroom for my little man.
I have an area directly when you walk in my home, in which I have a closet, a shoe bench and a wood coat hook rack on the wall. Directly across from that I also have an entryway table (you can see that here.) Just to give you an idea of how you could incorporate both of these ideas into one space.
As far as tables for your entryway, you can go for something that would really make a big statement such as this light wood shutter style table or this vintage looking table with these beautiful carved doors. These would give you tons of extra storage which is a huge bonus.
If you want something a little smaller, try one like this one with metal legs or this wood table with a little shelf. 
To be able to use these smaller tables and still have some storage you can get some larger baskets like this straw basket with cream stripes or this dark wicker one. You can house them underneath the table. To store some things like car keys, or any other smaller items you won't want to forget on your way out the door, you can add some small baskets like these white ones or a cool wooden box. 
If you want to add some décor to your table, an easy go to would be some plants or flowers in some cool pots. I also like to add things like a stack of books or something to add some height. These plants are all faux plants, you could absolutely use real ones too! I have a black thumb, so I tend to go for the faux variety (although I totally want to get better at it and start adding some real ones around here.) 
I really like this long faux eucalyptus vine like plant, it would be perfect perched on top of some books. The texture on this creamy/gray pot with another variety of faux eucalyptus would be a great addition too. I have also seen this faux fern plant floating around Pinterest. I really love the antique looking pot it comes in. 
I love having a mirror in the entryway, you never know when you might need to do a quick check before heading out the door. God forbid you had some spinach in your teeth from lunch or something. I mean, I would want to know that… This large round mirror is gorgeous. It would be the perfect statement piece for your entryway.
See how easy it can be to declutter your entryway? A little organization and some simple storage solutions will have your mess out of sight and out of mind. Time to get organizing, see you next time! ☺