How To Add Texture To Your Home | Decorate Like A Pro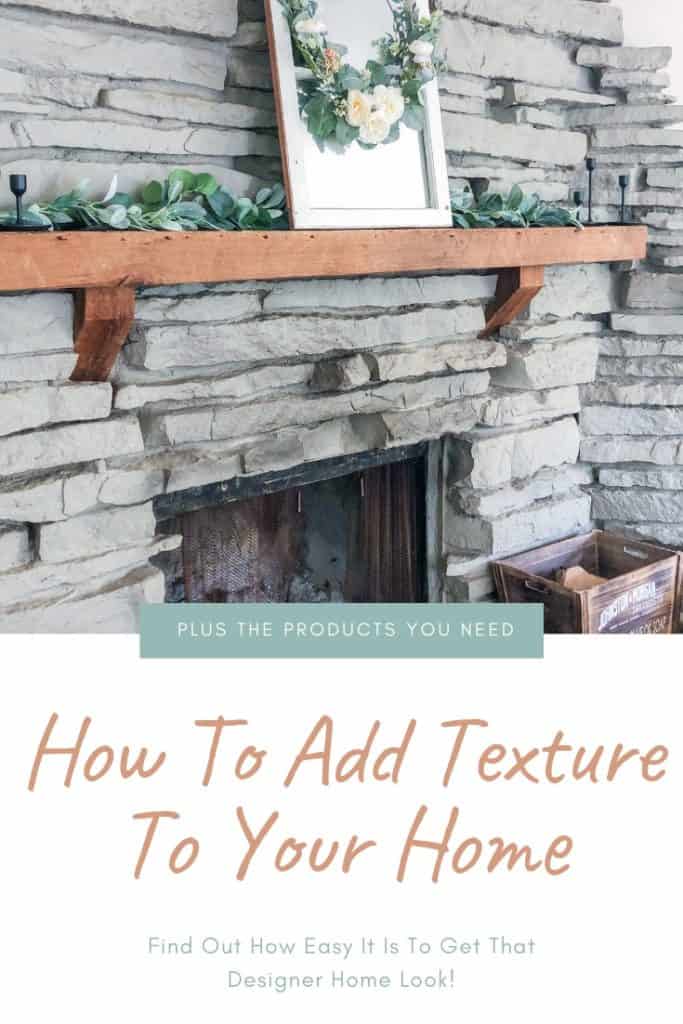 This post contains affiliate links for which I may earn a small commission at no extra cost to you. Thank you for your support! Learn More.
When you add texture to your home it not only makes it feel more cozy, but it adds interest and depth to the overall design of the space. Think of it as a plate of food. You wouldn't want to eat a plate full of soft food. Adding in crunch or acidity transforms it into a much more pleasurable experience. 
Now translate that into home décor. Adding different textures through rugs, curtains, furniture, lighting, wall décor, blankets and pillows, etc. gives the eye more to look at which is exciting.
I put together this great list of things that are just what you need to add texture to your home and to get that designer home feeling. Everyone dreams of having someone come in and professionally decorate their home and with these tips you can do it all on your own!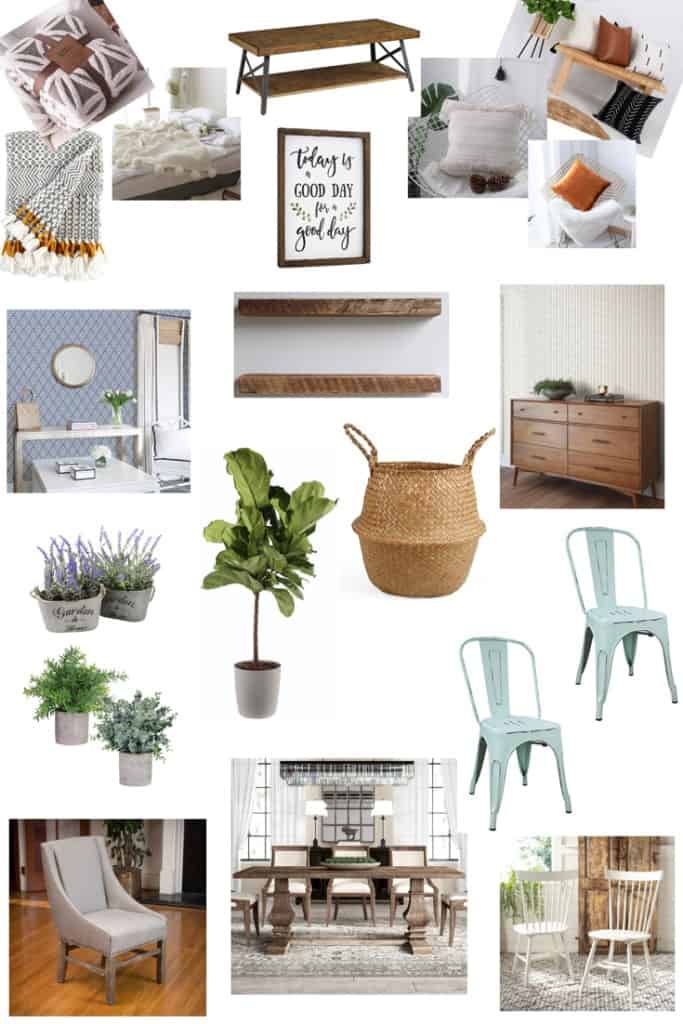 Let's start off with the easiest, throw blankets and pillows. This instantly adds some cozy texture to your space. You can opt for a super soft blanket or maybe you prefer more of a knit or woven style. Try some pillows that have a cool textured design or a fun print on them. A different fabric like faux fur, faux leather or even velvet would be super cool!
Anything wood will also immediately add texture to your home. You can opt for wood furniture, some rustic wood shelves, or even wood framed photos or signs. Basically anything that is made of wood.
A fun way to add texture to your walls is to try some wall paper. It doesn't have to be anything crazy, unless you want it to be! Plus, they make peel and stick wall paper which is easy to remove if you get tired of it later on. You could chose one wall to feature instead if an entire room too. I love the simplicity of this black and white design. It would add some really cool interest without being overbearing. It would also be cool to do something very colorful or bold to make a bigger statement like this navy blue one.
Lighting is a great way to add in some texture. You can go for wood, metal, glass, anything really. I personally love these farmhouse style fixtures. The mix of wood and metal is just beautiful!
How about in your dinning area? Try adding fabric chairs to your wood table. You could even just do the 2 chairs at either end of the table in a fabric and do the rest in wood or metal. Mixing up textures like that instantly adds some character to your home's design. 
Plants, flowers, small trees. Any kind of indoor greenery, whether it's real or faux, is simply a gorgeous way to add some texture. From the plants and flowers to the pots and vases, you have so many opportunities to add a wide variety of texture to your home. Try this fiddle leaf tree inside this woven sea grass basket. Add some small faux plants and flowers like this set of two in concrete pots or this faux lavender in these adorable grey pots (lavender is one of my favorites to decorate with!)
As you can tell there are countless ways to add texture all around your home. And they can all be chosen to suit your own personal home décor style. If you aren't sure what your style might be check out this post on figuring out your decorating style. Do you have another way of adding texture you love? Let me know! See you next time. ☺