Two Cool Birthday Party | A Winter Themed 2nd Birthday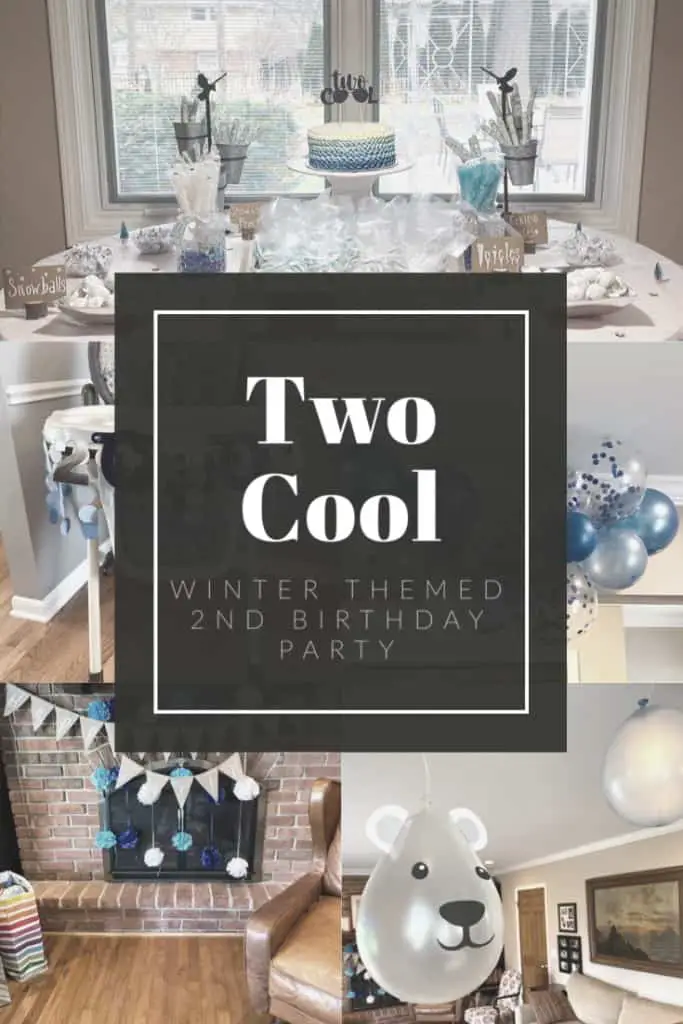 This post contains affiliate links for which I may earn a small commission at no extra cost to you. Thank you for your support! Learn More.
My little man is 2! I can hardly believe it. 2 years that went by in the blink of an eye. We had his party last weekend and I went with a super cute "Two Cool" birthday party theme. I did mainly a winter theme with some "cool kid" elements that I added in there. His birthday (obviously) falls just before winter so this theme is certainly fitting but honestly, you can really do this any time of year if you wanted! I could see this being a fun pool party with polar bear and giant ice cube floats in the pool or something. 
I found a good majority of my tableware and a few decorations at the dollar store. I did also find a good chunk of stuff online so I will try to link whatever I can find! Let's check out this super cool party!
Two Cool Birthday Party Decor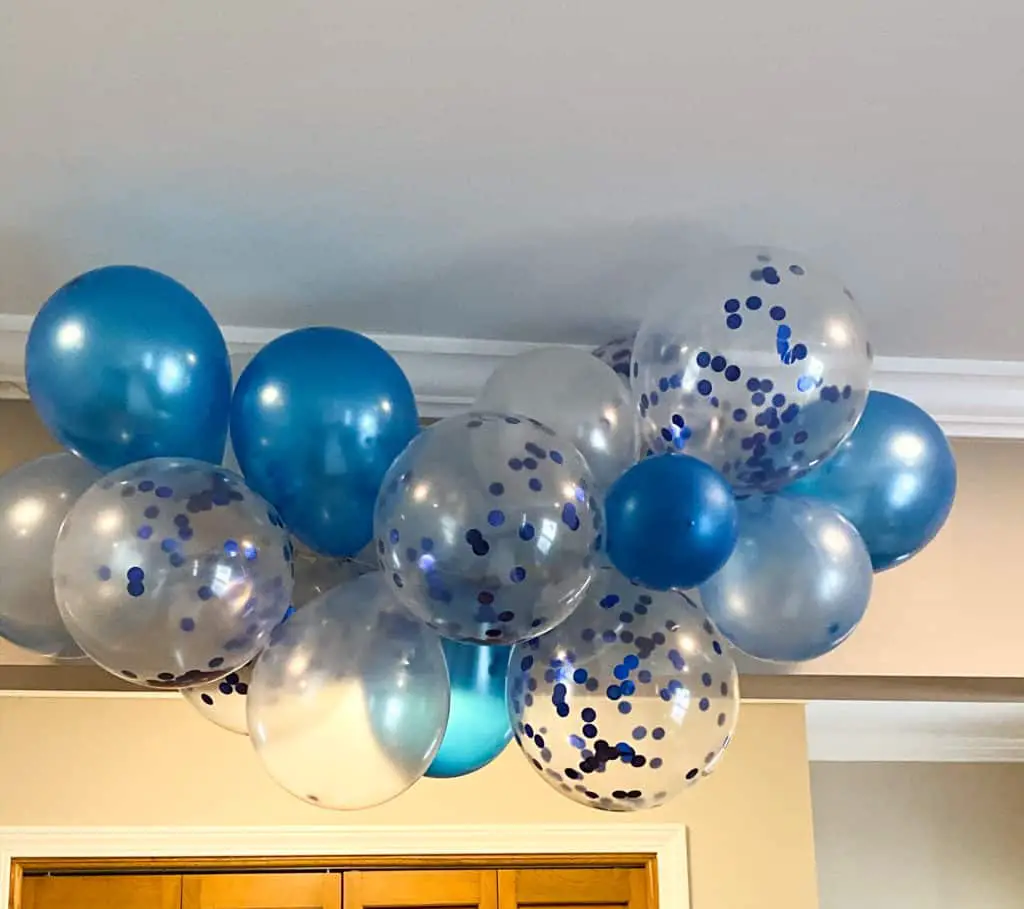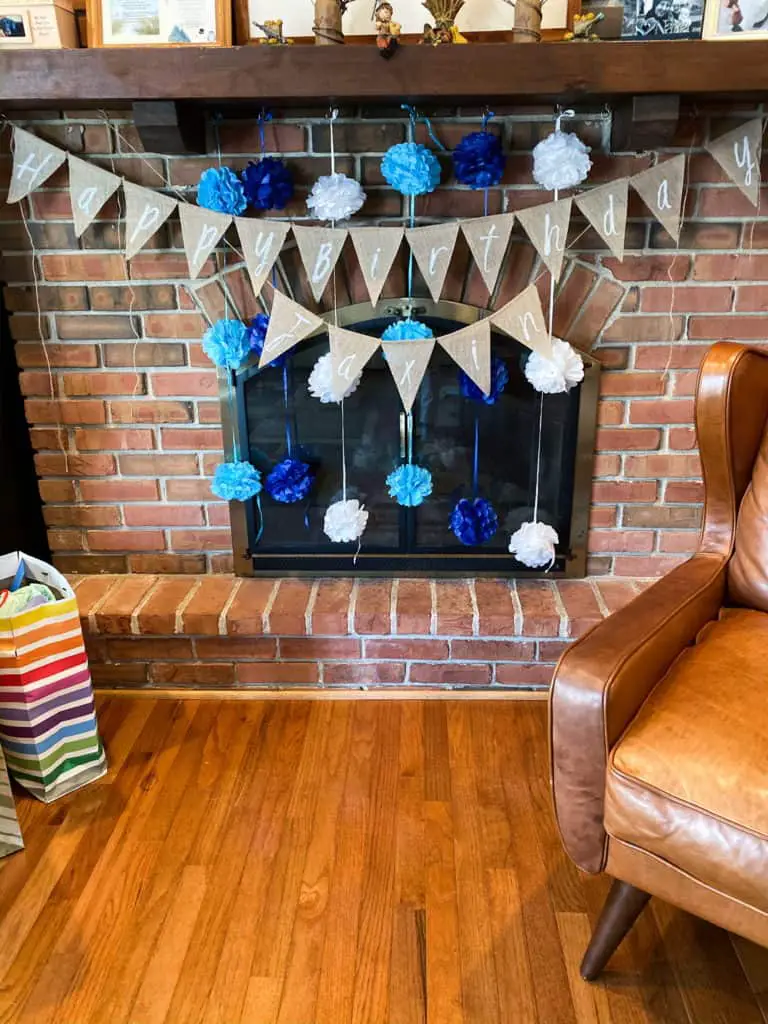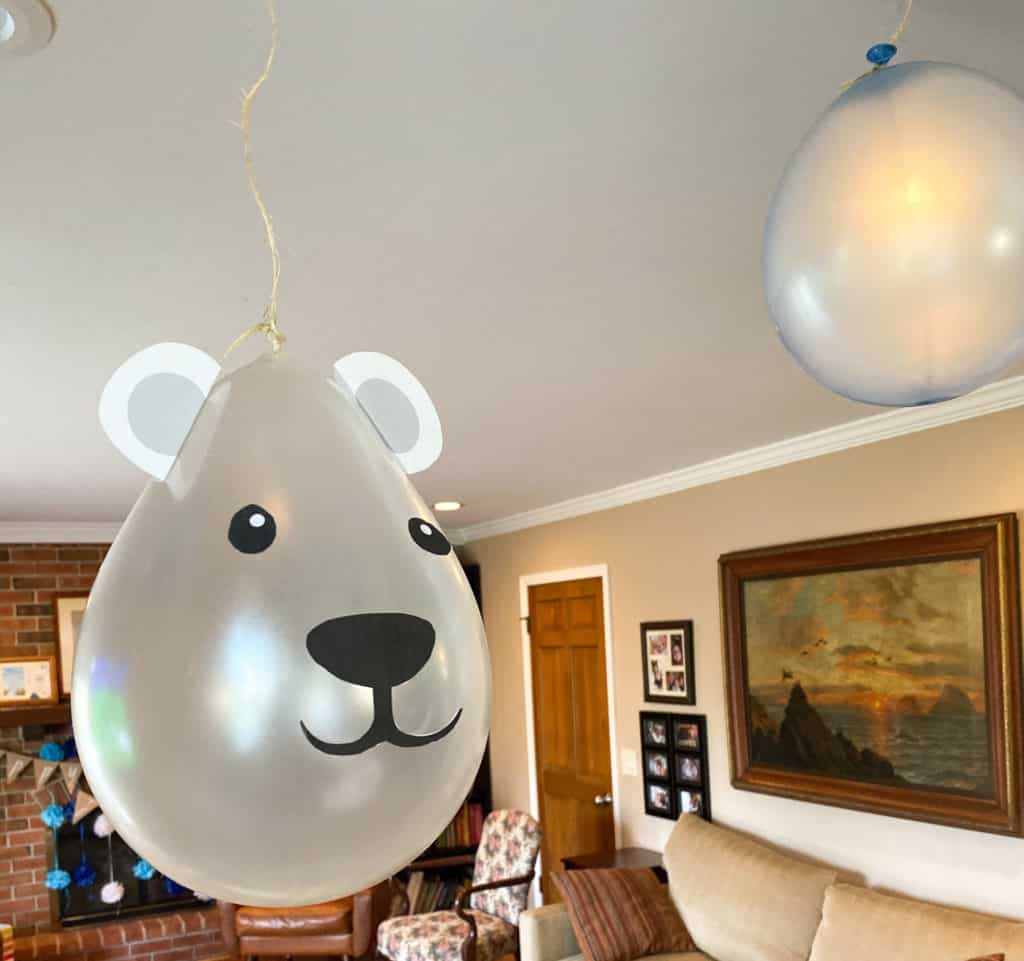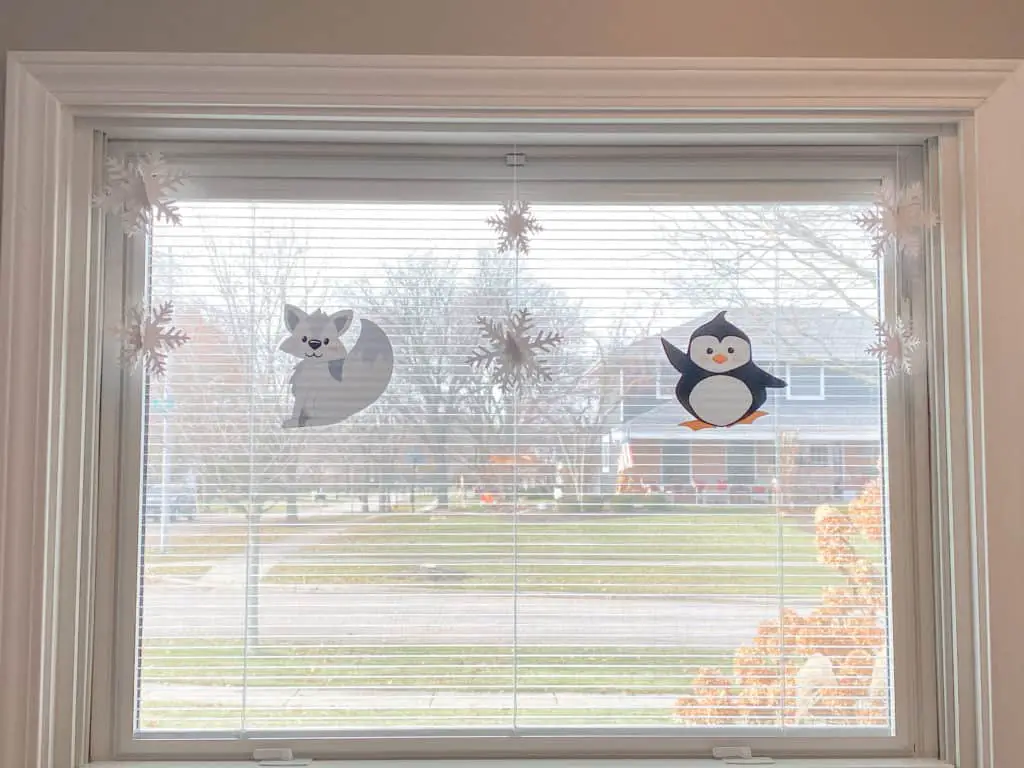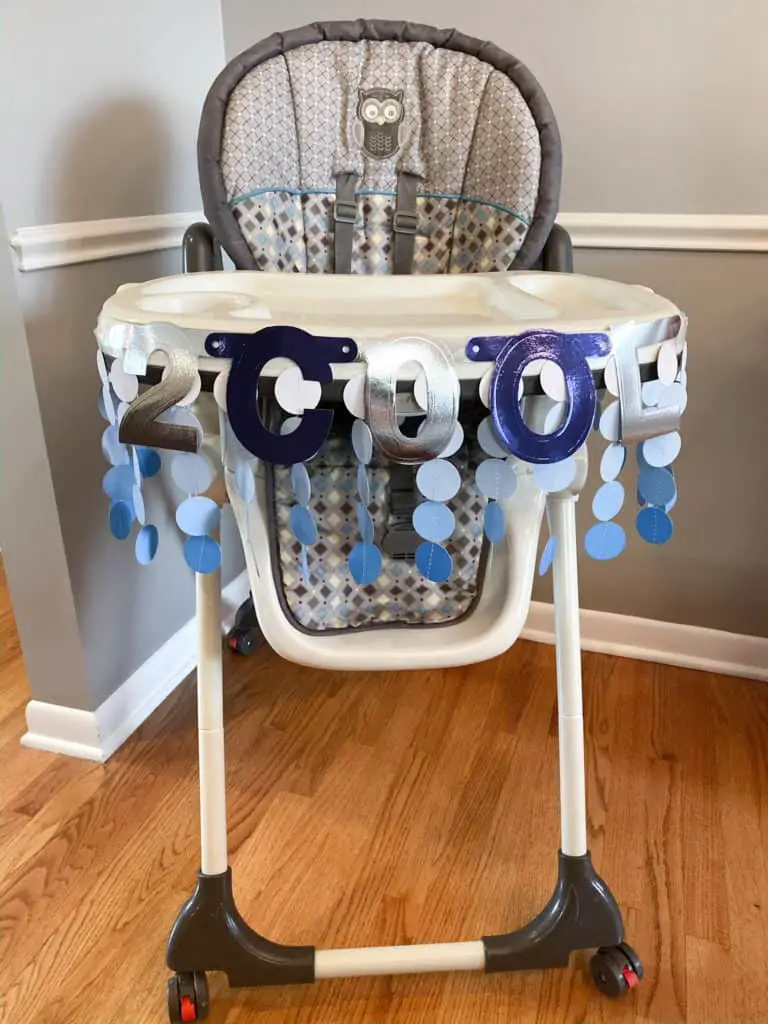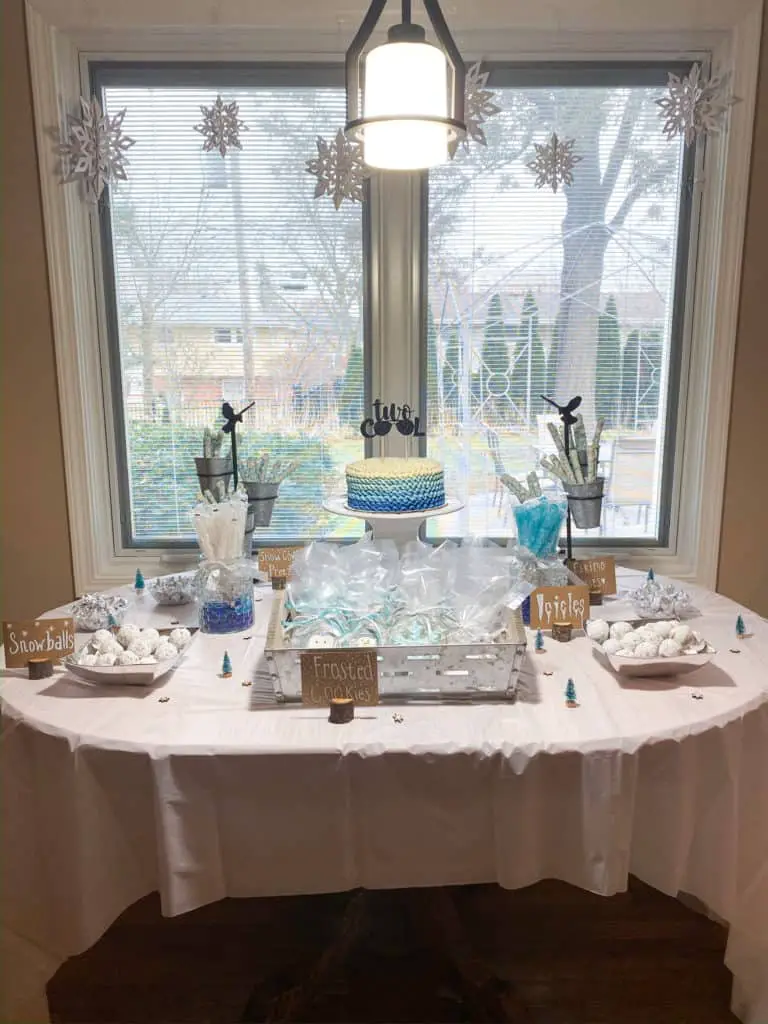 I decided not to go too overboard with decorations. I had so many cute ideas in mind but ultimately decided to save the money to put towards the food and desserts. As you can see the dessert table was the main event of the show. I used mini bottle brush trees and some wooden confetti that had pine trees, stars, and snowflakes, to decorate the table.
Behind the table we hung these pretty 3-D snowflakes. I had the idea of stringing different sized cotton balls or white pom poms on clear fishing wire to hang over the table and look like snow. So that could be cute to incorporate into your party if you want!
All the bowls and the glass jars are from the Dollar Tree. The metal tray, cake stand, and the 3-tiered stands are from Hobby Lobby but are no longer available unfortunately. I have linked some similar things for you!
I used these cute little wooden tree stumps to hold all the name cards in place for the food.
Some of the other decorations included some smaller 3-D snowflakes, some arctic animal cutouts, his circle banner and 2-COOL banner on his highchair, lots of balloons including the garland which I made and these adorable bear balloons which you can get here, the white, light blue, and dark blue garlands behind the burlap Happy Birthday banner which I made, and then not pictured were some snowflake window clings.
Two Cool Birthday Party Themed Food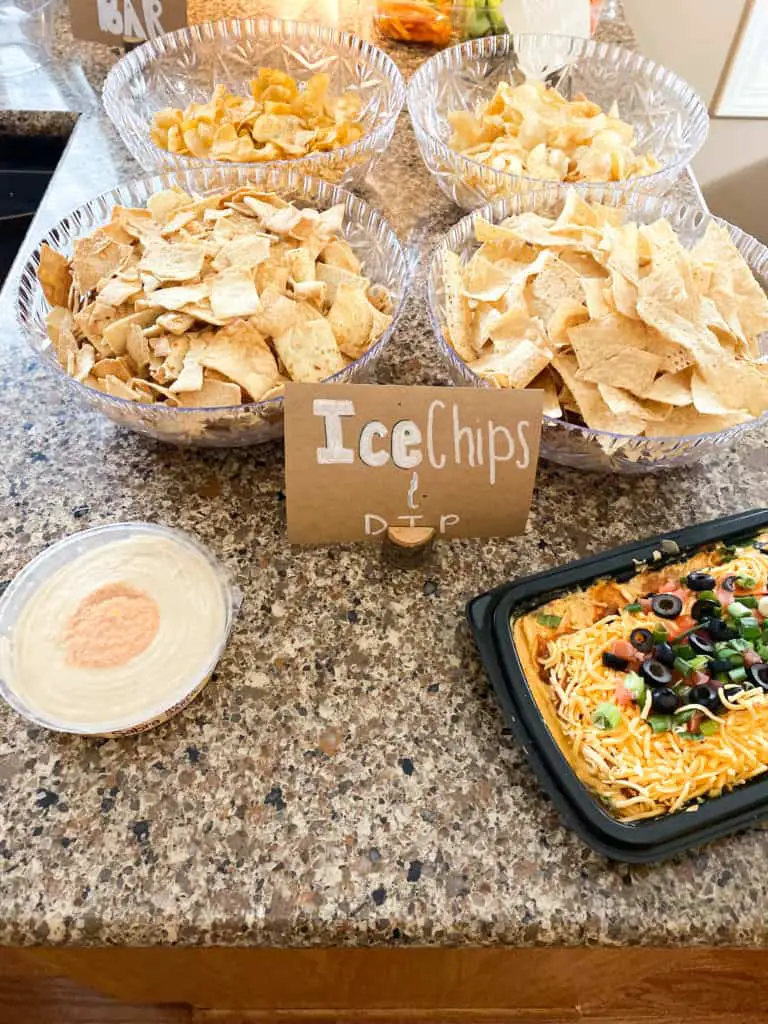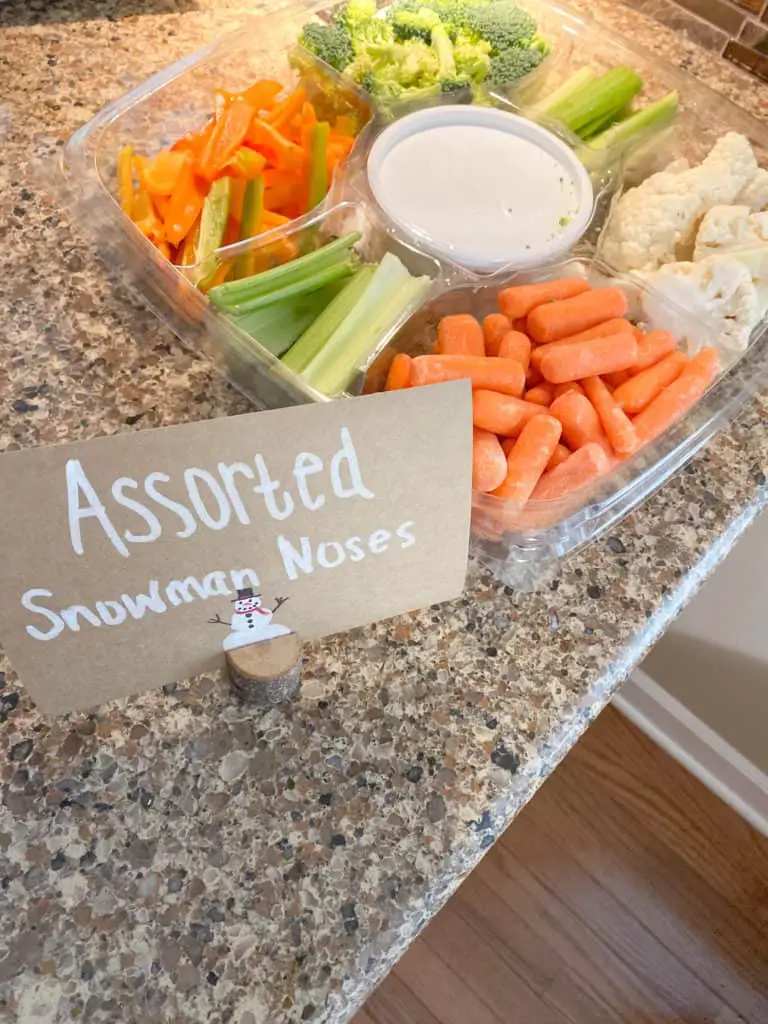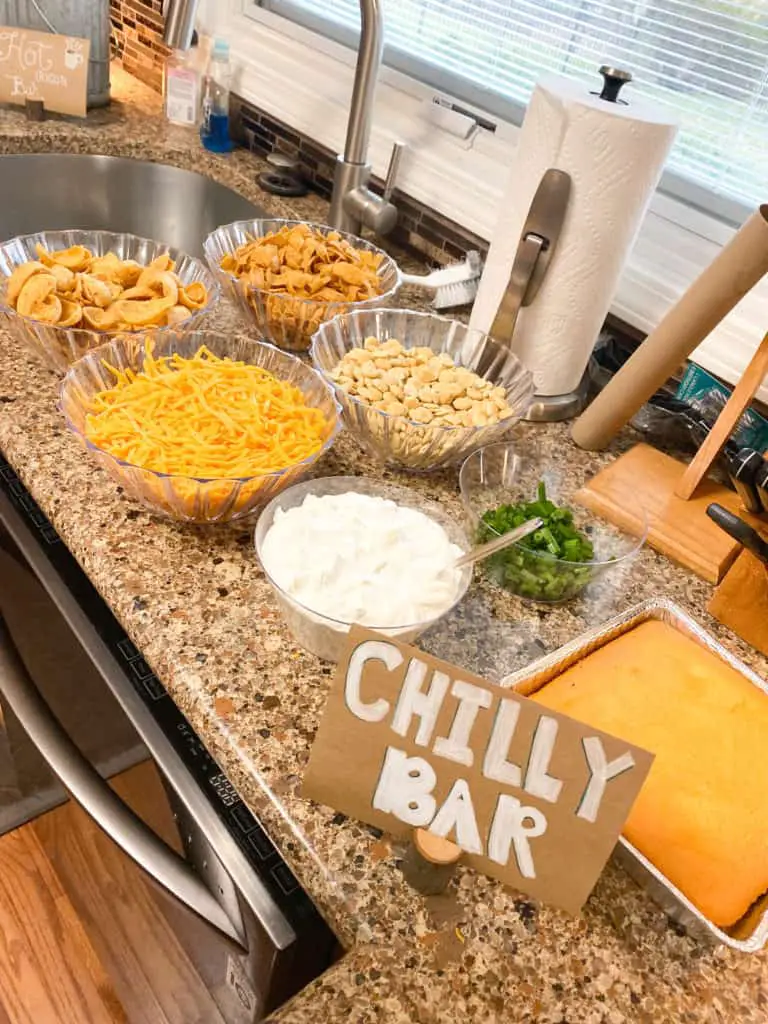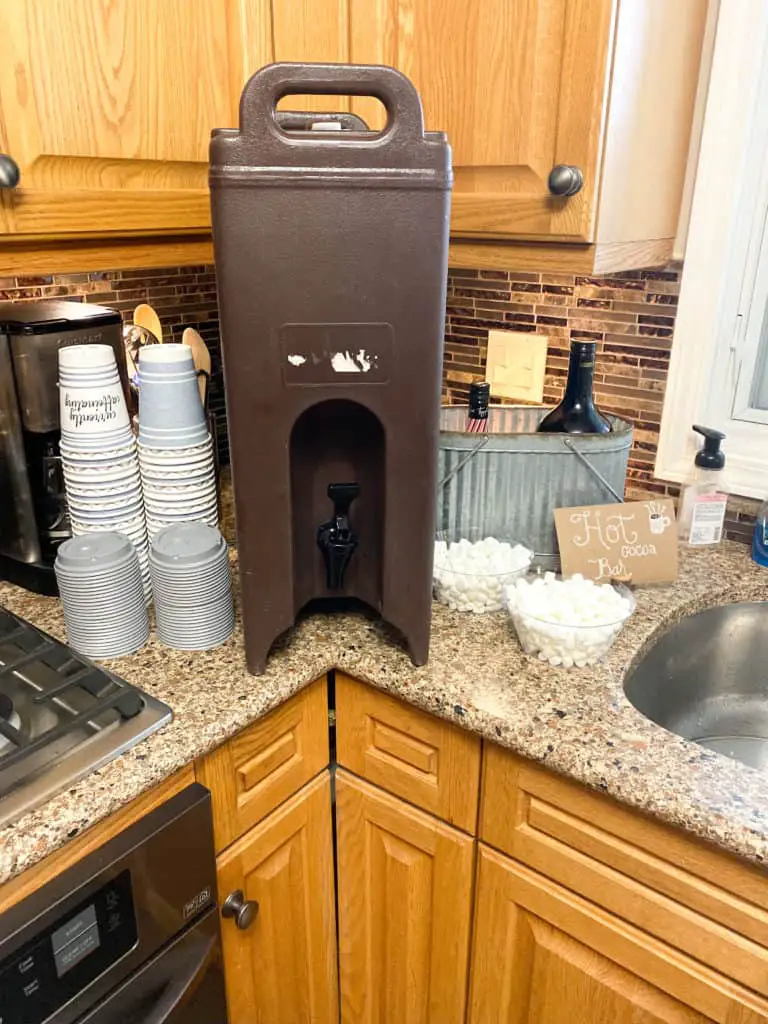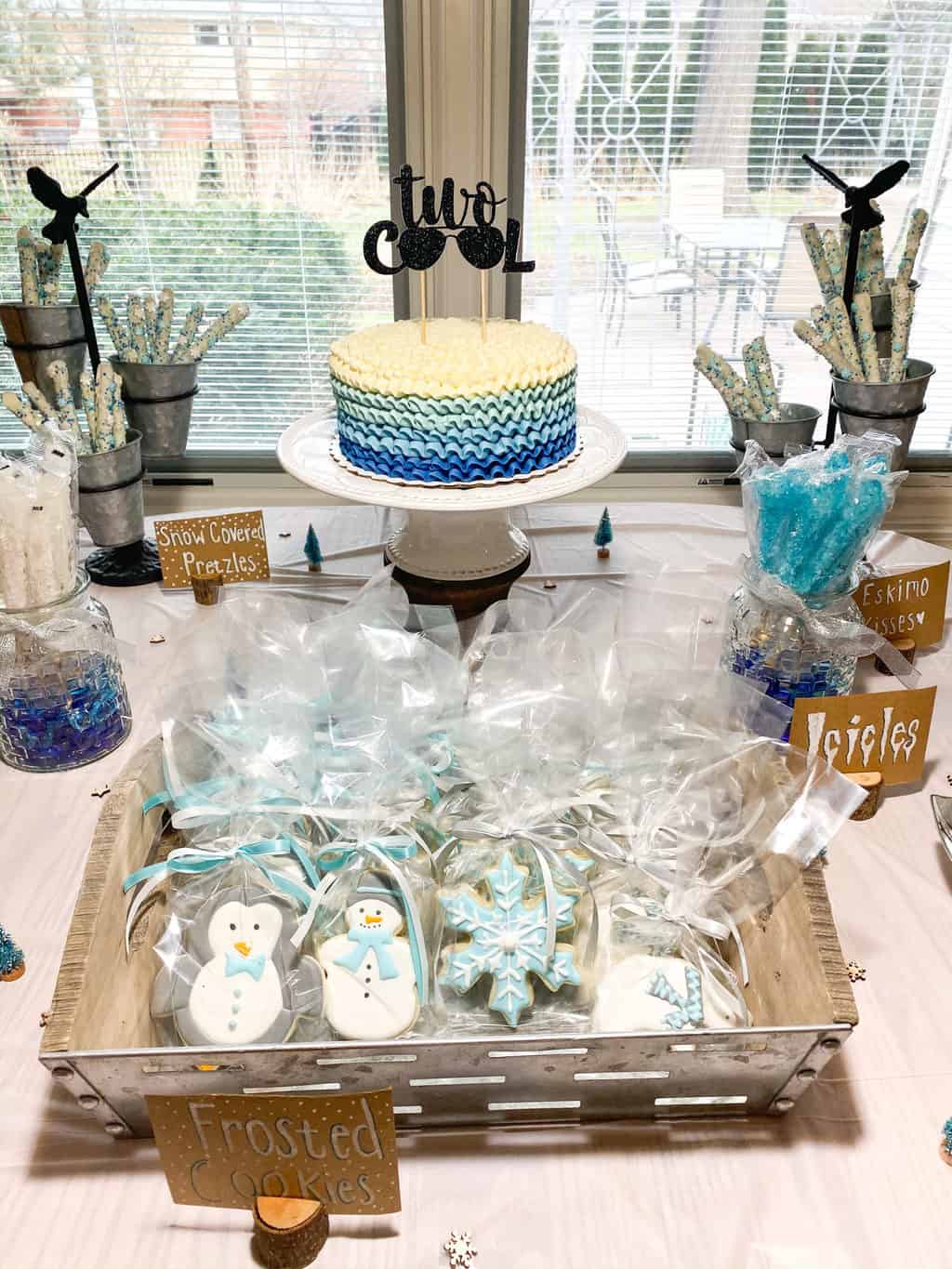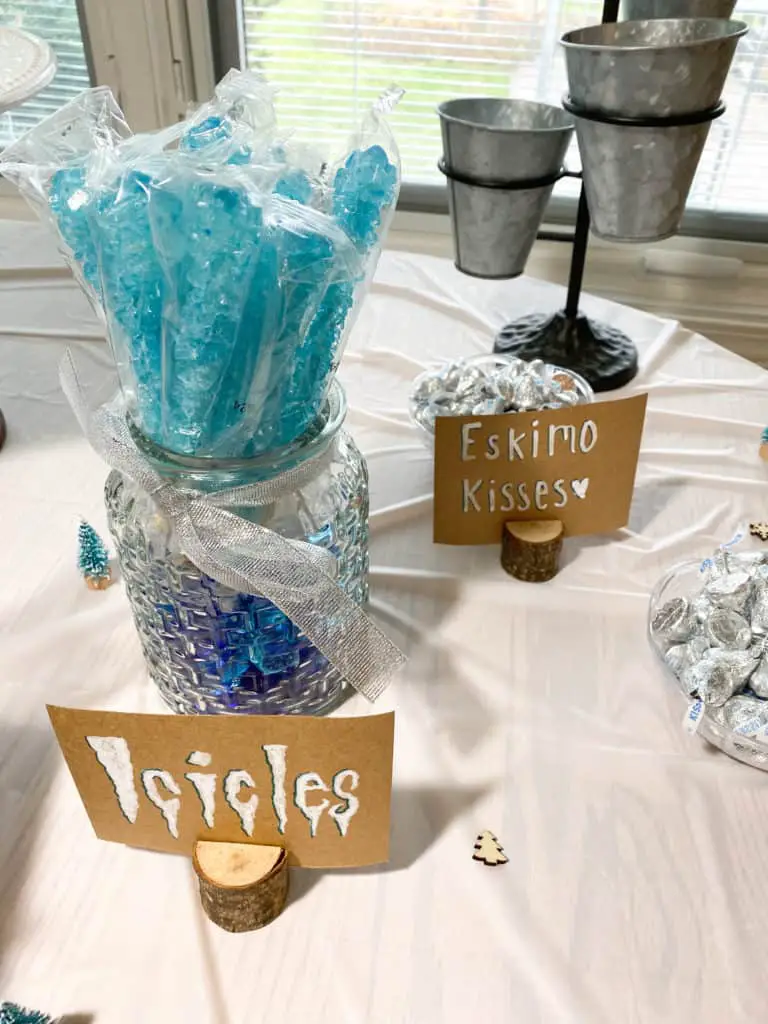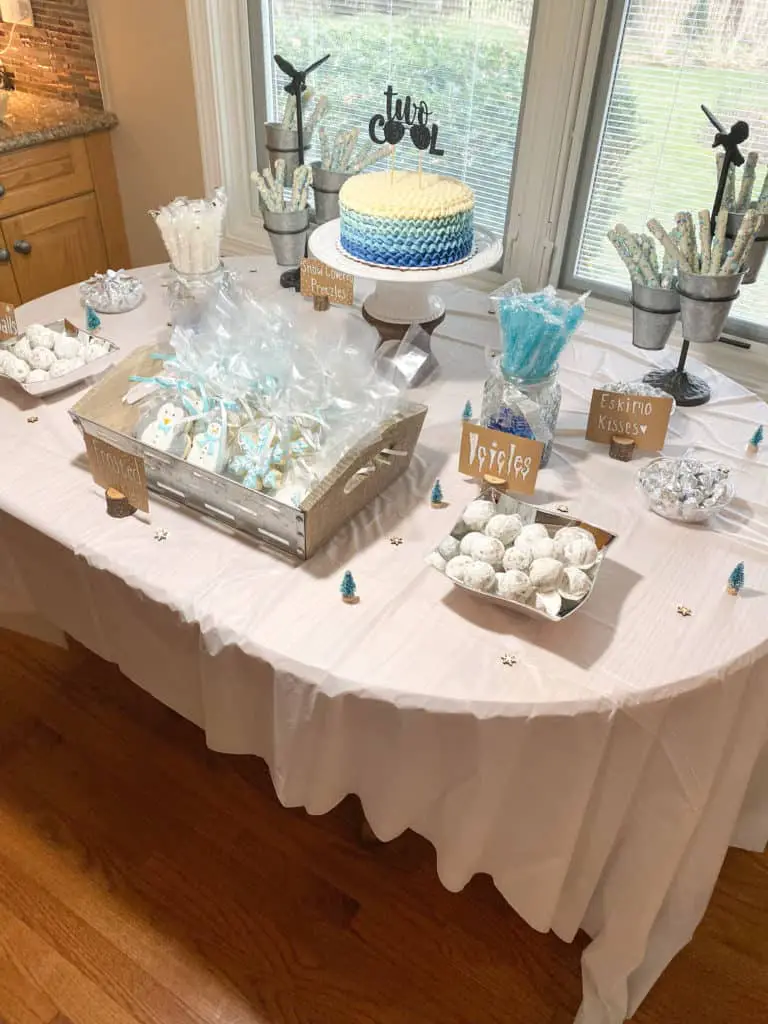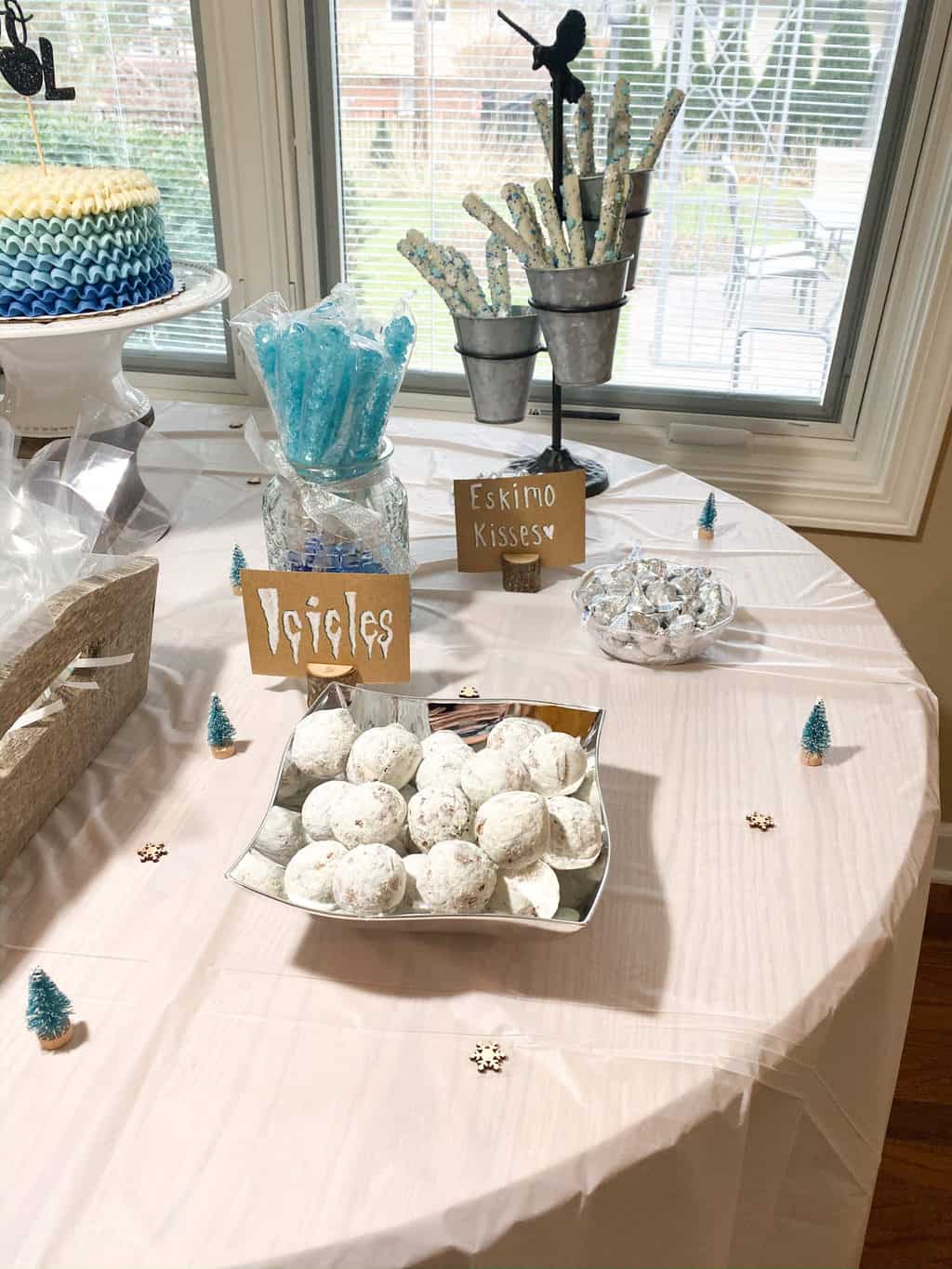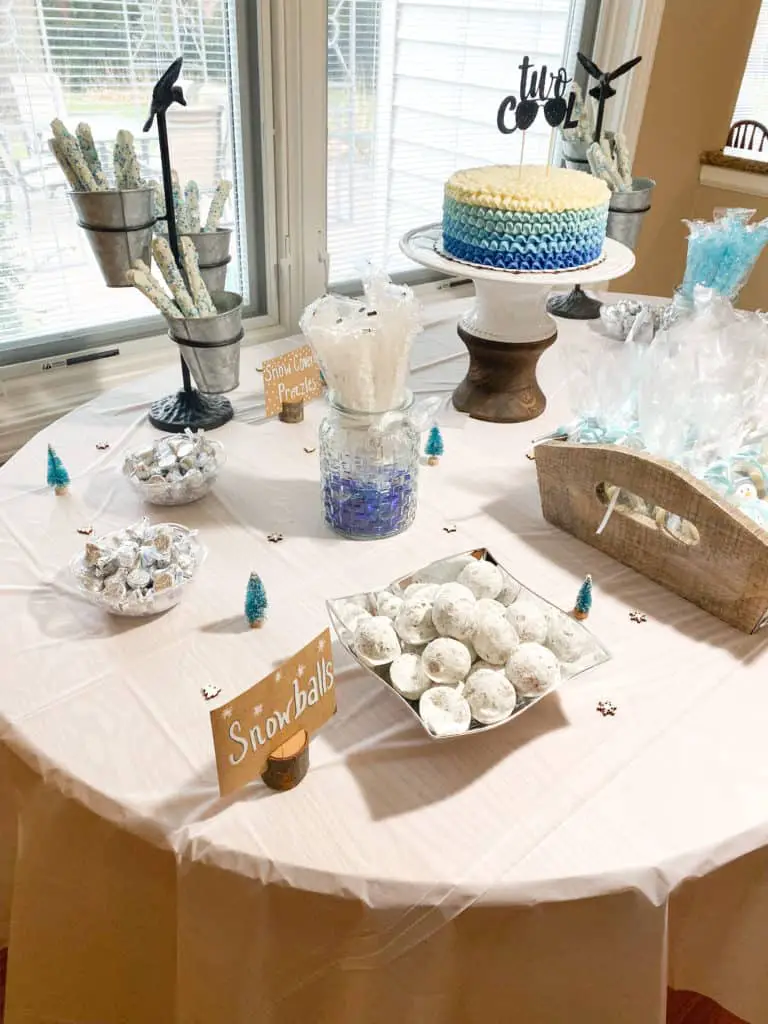 I thought it would be fun to come up with winter themed names for all the food. So I just used a white paint pen, a blue fine tip sharpie, and some kraft paper card stock to make the signs. My husband made some amazing chili for which we had all these yummy toppings. We also had some bear shaped PB & J's, homemade mac and cheese, and chicken tenders which was the "bear cub grub" but I forgot to take a picture of that set up (blogger fail 🤦‍♀️.)
I also had a station set up for the kiddos to make their own glow stick glasses or necklaces/bracelets as well as a build your own snowman set up in the basement which was a big hit!
That is everything we did for my little man's two cool birthday party! I think it turned out super cute and while it was a little more simple, it still had tons of cute touches with the decor. You can check out his first birthday party from last year for a wild ONE woodland themed birthday party too! See you next time. 😊