Budget Friendly Christmas Decorations That Look Expensive From H&M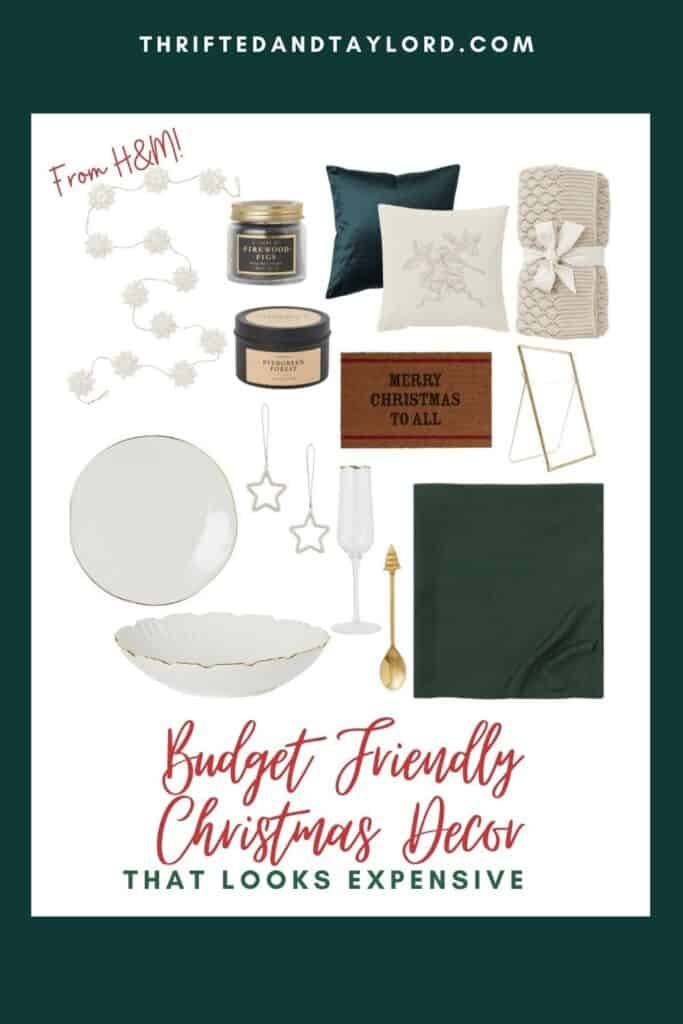 We have reached the final 10 day countdown to Christmas. And although I am fairly certain most of you already have your Christmas decorations up, I couldn't resist sharing these awesome budget friendly Christmas decorations that look expensive but are actually from H&M. 
I have talked about H&M's home section in the past (check out that post here,) and my amazement to have not known it existed until that moment. They carry some beautiful pieces that will truly fool people into thinking you spent beaucoup bucks to decorate your home for the holidays. 
They had so many things I wanted to share but had already sold out so that was a bummer, but don't you worry, I still managed just fine to find a great selection of items to share with you. So without further ado, let's check them out!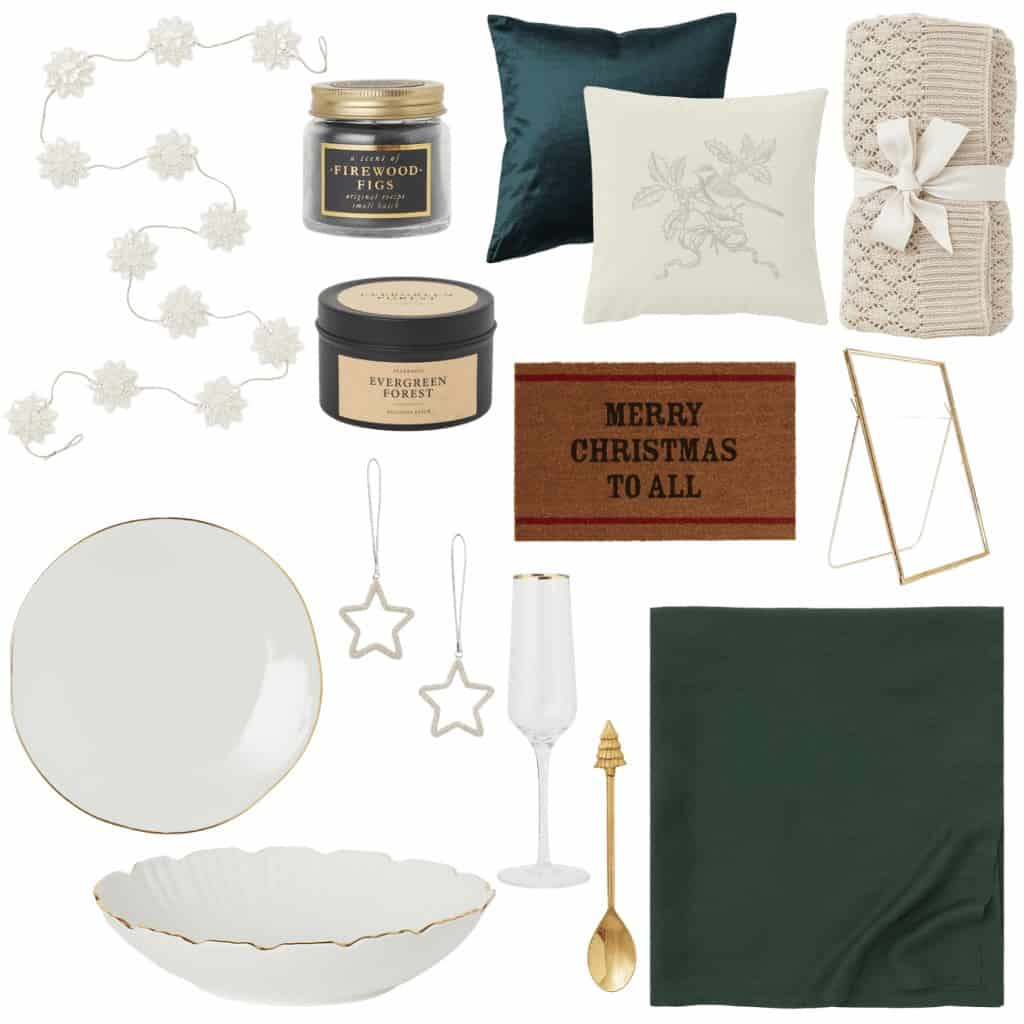 They actually had so many great pieces for you to be able to set the Christmas tablescape of your dreams, but just to point out a few favorites… This green washed linen tablecloth is such a beautiful color and works perfectly for this time of year. I loved these gold rimmed pieces paired with this green color so much. 
The champagne flute is classic and elegant. I love the idea of the gold rimmed plate set on top of a matte black plate for a nice contrast. There was also some beautiful serving wear like this large serving bowl. I love the texture around the edge of it. 
And you cannot tell me that this adorable gold Christmas tree spoon is not the cutest little serving spoon you've ever seen. C'mon. You cannot.
Some other really cute little decorations I spotted were this gorgeous snowflake garland, these really sweet star ornaments, a Christmas door mat, this beautiful gold frame, and of course some scented candles. 
The snowflake garland would go perfectly on a mantle (check out last week's post on some diy Christmas garlands I made,) or you could hang it on a wall or doorway, or lay it with some pine tree branches along the center of your table and add some candles for a beautiful centerpiece. There are seriously so many options for this garland. 
Of course you can use the star ornaments for what they are intended, ornaments. But a couple other fun ideas would be to use them as stocking adornments, hanging from your stocking holders over top of your stockings. 
Or you could even put the ribbon of the ornaments around your napkins as a holder and use them as a cute accompaniment to your place settings.
The doormat is a cute and fun way to welcome your family and guests (even though this year you might not be having much company over.) Plus every time you walk in your door it will remind you of the season and give you a reason to smile.
I just love this gold frame. I think a beautiful watercolor holiday print would look just wonderful in it. Also, some old sheet music of Christmas songs would be a cool option.
When it comes to Christmas scents I immediately think of evergreen and sweets. They didn't have any delicious confectionery scents unfortunately, but they sure did have this evergreen scent candle. Then I saw this fire wood and fig scent which felt warm and cozy and perfect for this time of year.
You can't have Christmas décor without having some cozy pieces. A nice chunky knit throw blanket is such a great way to add some warmth and texture to your space. And let's not forget pillows.
I just love the richness of this green velvet pillow cover and paired with this cream pillow cover with the sweet little bird and holiday foliage, makes such a great set. They are very classy and will certainly dress up your space a little.
So if you're ready to have people thinking you spent some big bucks on your home décor then go pick up some of these amazing budget friendly Christmas decorations that look expensive even though they definitely are not. Let the 10 day countdown to Christmas begin! See you next time.