Easy Last Minute Halloween Costumes Using Products You Already Own
Halloween is just around the corner! If time has flown by as quickly for you as it has me, you might be scrambling for a last minute Halloween costume. I came up with a couple great looks for easy last minute costumes using makeup you most likely own. I am also including ideas from last year that are full last minute costumes also using things you already own. You can find details in this post to recreate those ones.
These costumes range in difficulty so there is bound to be something you can use no matter your level of makeup artistry. These are perfect for a last minute Halloween party or even if you are taking the kids out and suddenly feel inspired to dress up yourself! Ready to see these looks? Just keep reading!
Let's start off with these full look costumes I posted last year. The outfits are things you most likely have in your closet or are super easy to find at the thrift store. The scarecrow is probably the easiest makeup wise. I love how cool the skeleton looks, one of my favorites. Then we have the leopard, also fairly easy and super cute! For details on how to achieve any of those looks check out this post.
Moving on I thought this deer makeup look was so precious! You could easily complete the look with a brown dress and boots. I simply contoured my face using this NYX cream contour stick and set it with a powder contour that was a few shades darker than I normally use. For the white spots I used this cream eyeshadow stick from NYX. Then I used this black eyeliner pencil from Urban Decay for my nose and lips. When you do your liner make sure to extend the inner corner of your eye just slightly to really get that deer eye look. Super easy!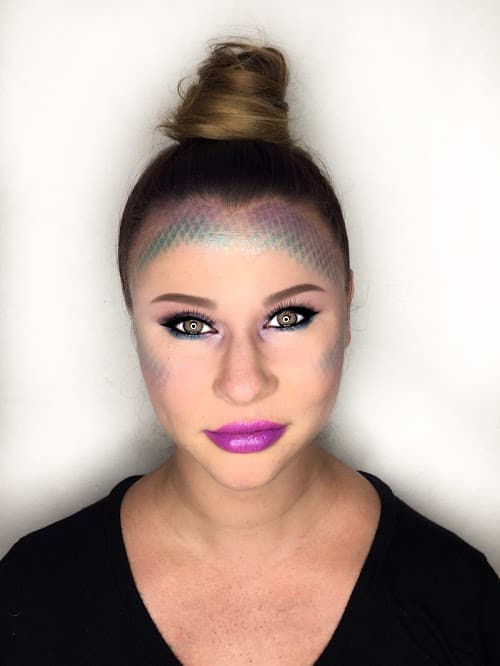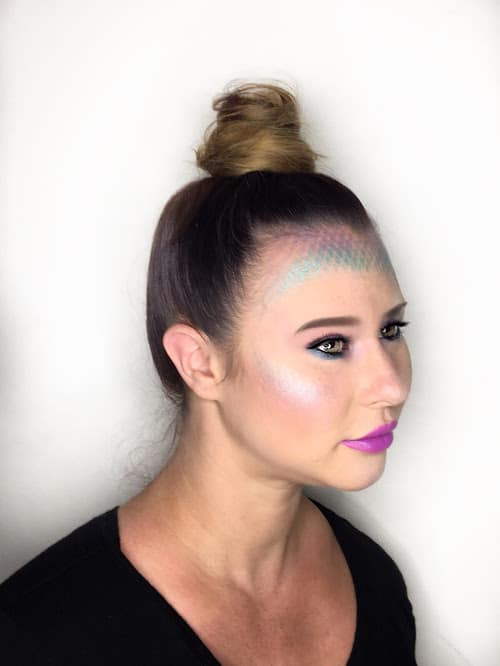 The last look I did turned out so cool! Using a pair of fishnet tights I created fish scales with eye shadow to make this mermaid look. I went for a purple and teal smokey eye which turned out awesome and then I used a lighter version for my face. I simply placed the scales in the spots of my forehead I would normally contour with and on my cheeks where I would highlight. I did add a little extra highlight on the very top of my cheekbones for extra shine. I think this would also look amazing if you happened to have any rhinestones laying around. You could use eyelash glue to place them on your face. The rest of the costume could be as simple or elaborate as you want!
Now you have a few awesome easy last minute Halloween costumes that use products you probably already own. Hope this is super helpful and please do tag me if you post any pictures on social media using one of these ideas! I'd love to see what you come up with! If you're not already and you'd like to, follow me on social media by clicking down below! Don't forget to share this with any buddies who might be in need of some last minute ideas! See you next time ☺
This is not a sponsored post. Some links are affiliate kinks. To learn more, visit my About Section.