Maybelline Fit Me Dewy + Smooth Foundation Review
It has been way too long since I've done a makeup review! I was browsing the drugstore last week for a new foundation to try and I figured I would pick something up to review for you. I have been loving my tried and true IT Cosmetics Your Skin But Better CC+ Cream foundation which I've reviewed in the past and it is still my go to. But I am all about finding new foundations to love on.
I love Maybelline's Fit Me Matte + Poreless foundation for the warmer months when my skin tends to be on the more oily side. But coming into these colder months I need something with more of a dewy finish. So I figured I would give the Fit Me Dewy + Smooth foundation a try. To see my thoughts on this product just keep on reading girl.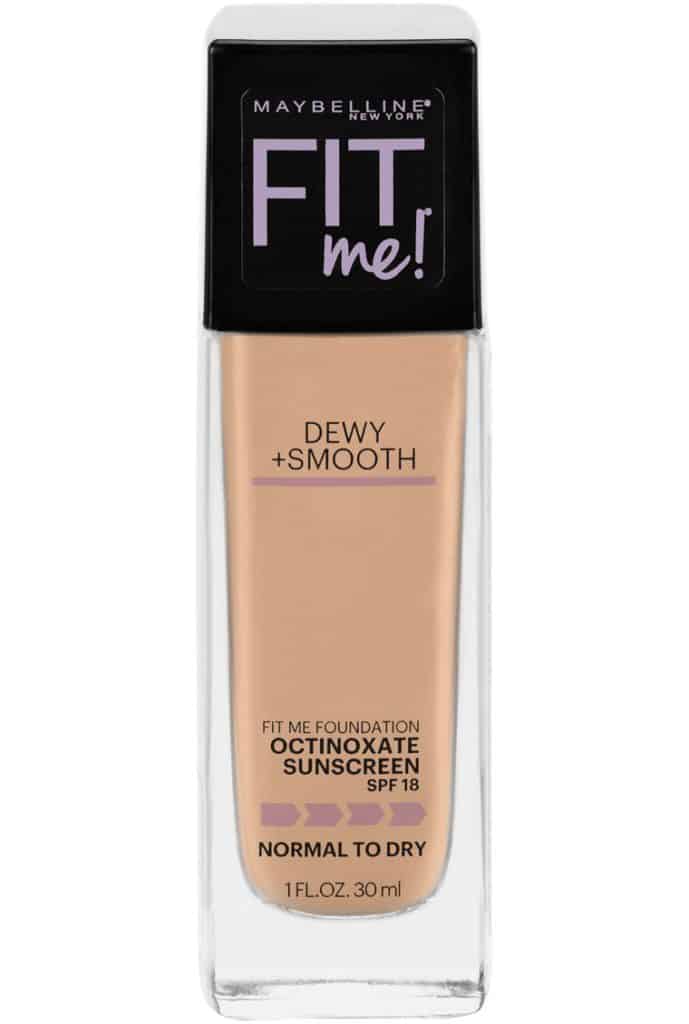 The Product and Packaging
Let's talk about the packaging and product itself first. It comes in a glass jar with a screw off top. There is a pretty great range of colors. The product is quite thin, it runs down the back of my hand if I turn my hand to the side. It is said to be light to medium natural coverage to leave your skin fresh and flawless while still being able to breathe. It is meant for dry to normal skin types.
It is said to contain a translucent base and lightweight pigments which allow your skin's natural highs and lows to show through. It contains an SPF of 18, contains no oils or waxes, won't clog pores, and is said to be a shade-true gel foundation which merges with your natural tone.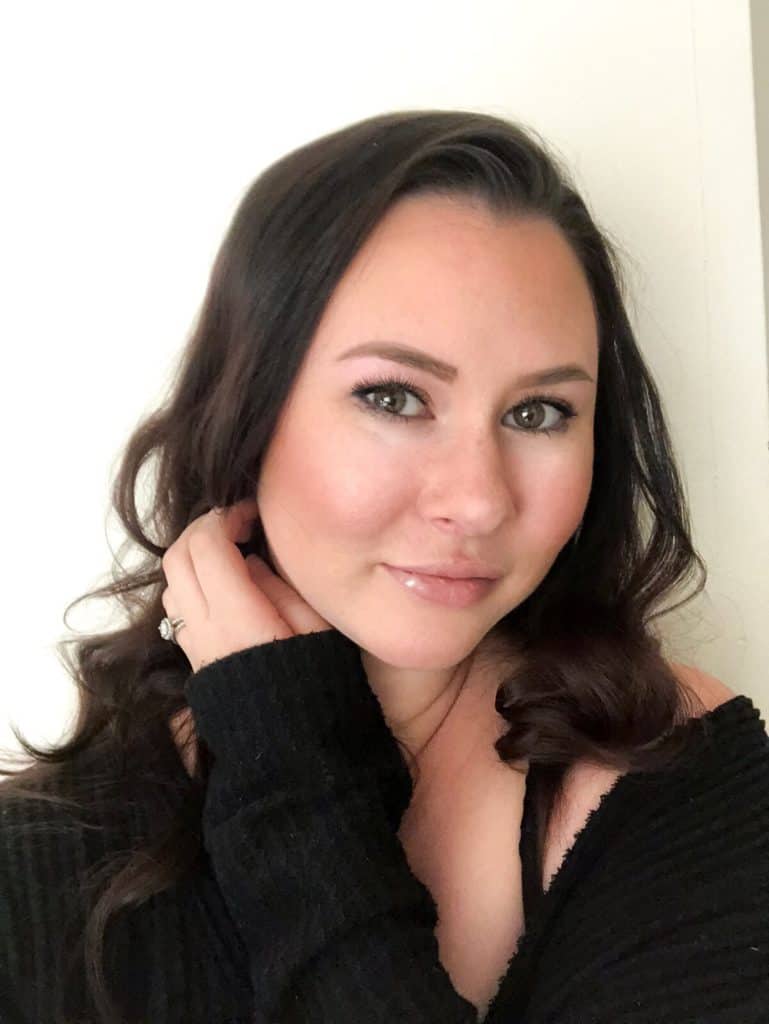 There is a lot of good about this foundation. It truly is a beautiful finish. My skin looks very glow-y and healthy when wearing this foundation. It doesn't cling to any dry patches on my face and goes on very smoothly. It really does leave a flawless finish. I love that it has an SPF in it because that saves me a step in my skincare routine.
As stated, it is light to medium coverage. It is very lightweight which reminds me of the IT Cosmetics foundation and it is also very buildable to get that medium coverage if you so desire. I got mine in the shade 110, Porcelain.  It was a perfect match to my skin tone which was awesome. And it did not break me out. So it seems like a lot of the claims of this product are in fact valid.
The best part about this foundation has to be the unbeatable price. It's $7.99 at Ulta! That is seriously an amazing deal!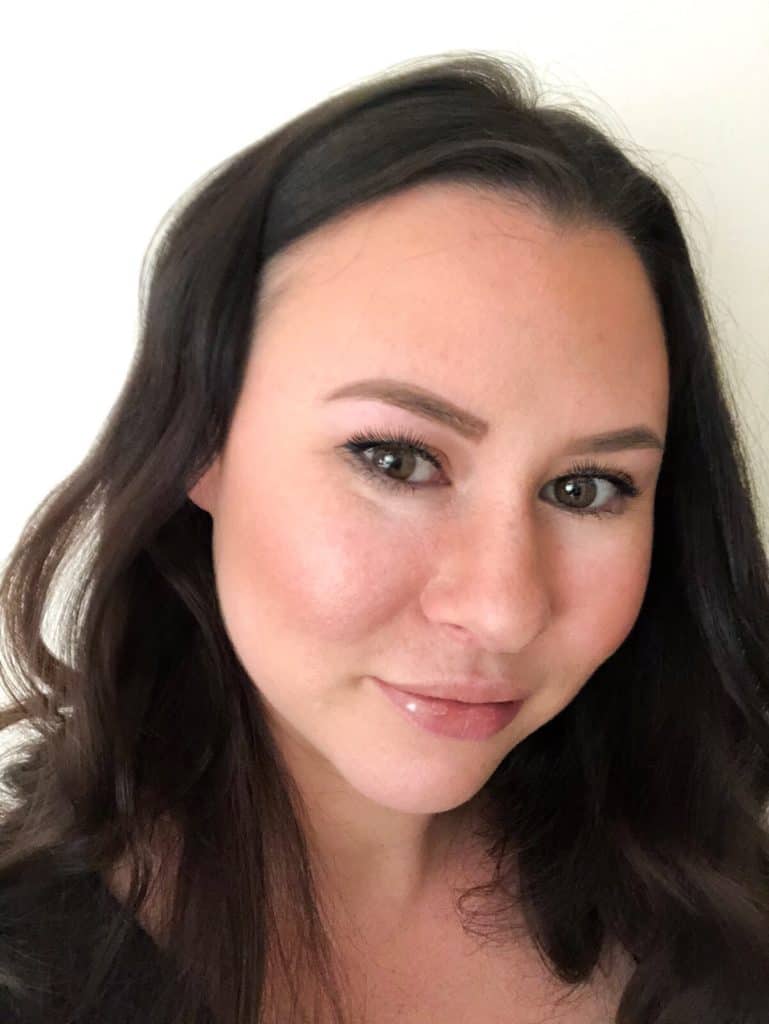 Let's just touch on the few improvements I think this foundation could use. The packaging is a major letdown. I've had the same issue with the Matte + Poreless one. It simply stinks that there is no pump for this foundation. It's hard to control how much comes out, especially with this foundation being so runny. It also is not very hygienic since you have to touch your hands with the product while trying to get some out or having to put some back in if too much comes out.
It doesn't have a super long lasting ability. Areas such as my t-zone and chin were starting to show through as the day went on. I also felt super oily by the end of the day. Like I would have had to constantly re-powder my face throughout the day to avoid it. So that's a bummer. This truly is meant for dry to normal skin so I would not recommend this foundation if you have oily skin.
The only other issue I have isn't really an issue more of a dislike. I don't like that it doesn't cover blemishes or other skin imperfections hardly at all. I know this is meant to be light to medium coverage so it's kind of unfair to say that it should completely cover those things, but it should at least take away some of the redness which it really did not.
Overall, I do really like this foundation and will be using it throughout the winter. You can't beat the price first and foremost. And other than its very few imperfections, this product is gorgeous on and gives my skin that glow it needs throughout the cold, dry winter months.
In my opinion, it is worth reapplying some power if need be to make it last through the day. So to answer the question burning in your mind, yes. Yes I will buy it again and yes I definitely recommend you give it a try yourself. If you already have, be sure to let me know your thoughts down below!