Valentine's Day Gifts For Him and Her
Valentine's Day for us this year will be a new and different experience. With an extra little human to love, the day becomes about our family and not just my husband and I. We were never huge Valentine's Day people in the first place. My husband is really good with the romantic stuff, he would always at the very least surprise me with flowers and my favorite candies. But we didn't often make a huge deal about this day. So I'm actually kind of excited to be able to share the love this year with our newest family member.
That being said, the times we did decide to spoil each other, there were some pretty special gifts. And those years stuck out a little more since we did make a bigger deal out of celebrating our love for each other. So if you and your significant other are celebrating this year and need some gift ideas, check out my his and her Valentine's Day gift guides.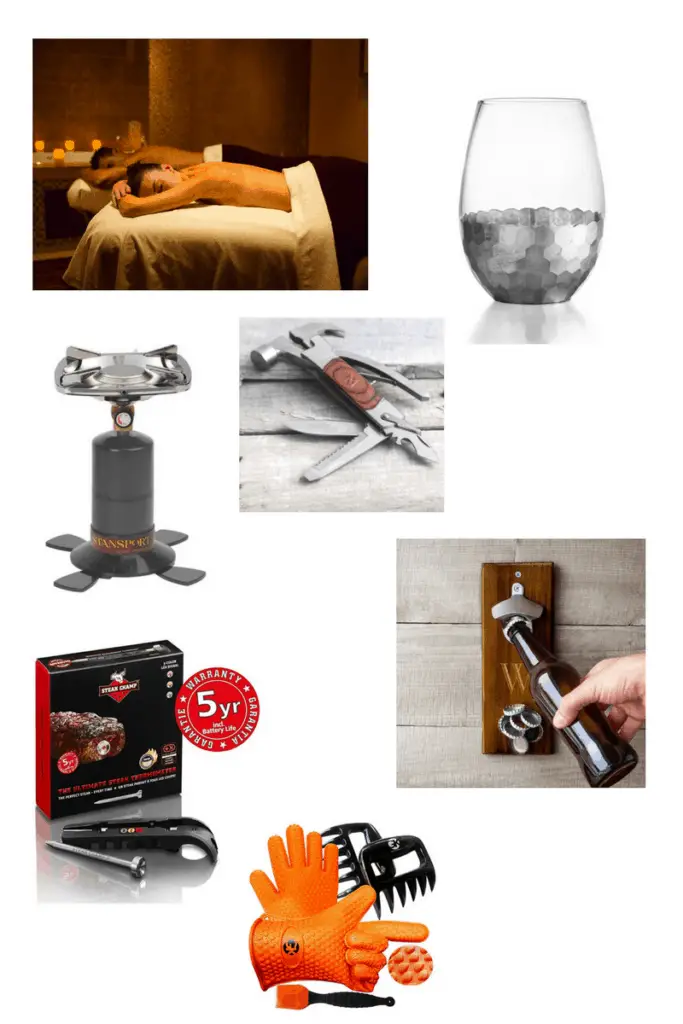 Guys like a little pampering too, surprise him by setting up a couples spa day for the two of you!
These amazing glasses and a bottle of wine for the wine connoisseur. 
This cool wall mounted bottle opener for the beer drinker. 
This multi tool and camp stove are perfect for the outdoorsy man in your life.
This awesome set for grilling or cooking meats
 and this really cool steak thermometer
for the chef you love.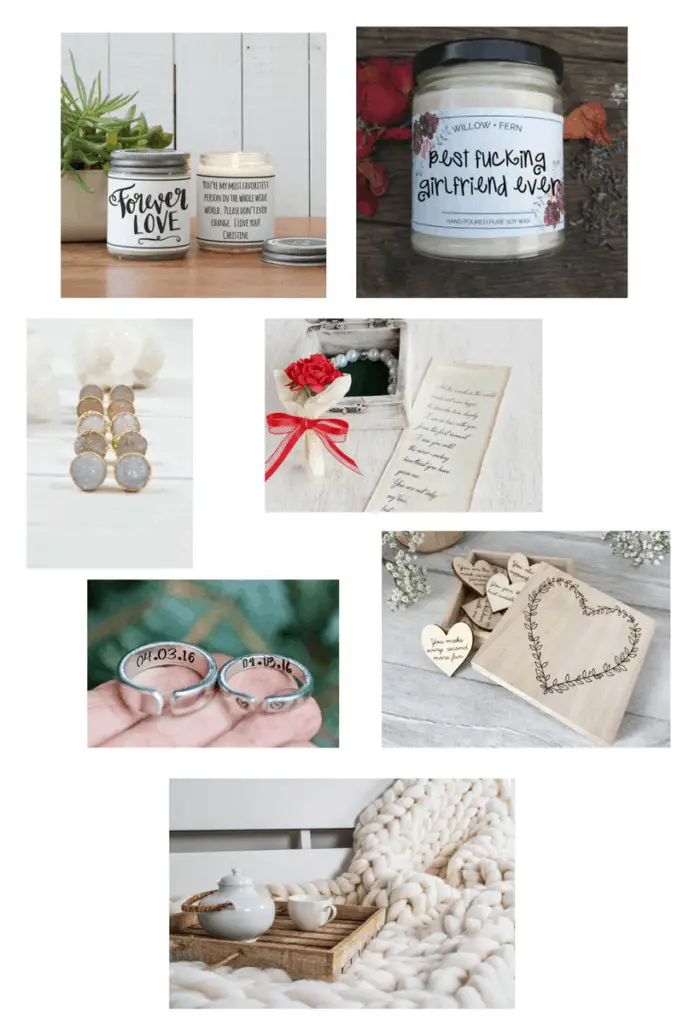 Get her a spa or bath gift basket and you can get one or two of these adorable message candles. One for the sweet side and one for the humorous side. 
For some unique jewelry check out these raw gemstone earrings, I'm obsessed! I also think those engraved rings are kind of adorable. One for each of you! It's like friendship bracelets, only rings! And for couples!
For some extra bonus points in the romance department try that personalized message in a wooden box or the 10 things I love about you personalized box. How sweet, she will love it no doubt!
If you're down to splurge, I highly suggest one of these merino wool hand knit blankets. They are seriously the coziest, comfiest things that ever existed. I want one of these so bad but they aren't cheap so just a heads up. 
There you go! Some awesome gift ideas for that special guy or gal. Hope you have an amazing day, night, weekend, however you are (or aren't) celebrating this year. I want to hear about your plans in the comments down below! See you next time ☺
This is not a sponsored post. This post contains affiliate links. To learn more, visit my About section.