Holiday Gift Guide Under $25
Looking for a good secret Santa gift? Maybe something small for a good friend? This list is full of ideas for those small gifts that can sometimes be really hard to come up with! I have included a variety gifts for both guys and girls that I think would be great choices.
Let's start with something pretty simple, a nice bottle of wine or their favorite alcohol. If you want to get creative with it, try gifting them a delicious drink concoction such as Baileys and hot chocolate or caramel vodka with hot apple cider. You would only need to buy the bottle of alcohol, which both can be found for under $20 and then either the hot chocolate or apple cider and there you have a perfect and fun gift under $25!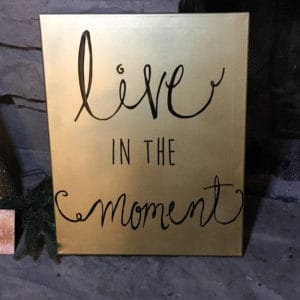 If you are a crafty person, making a gift is a wonderful idea and can easily be done for under $25! The wall art above I made for a Christmas gift using a canvas (this one  in size 16 X 20 is currently on sale for under $5! Make sure it will be large enough for the quote you are using), Krylon 1000 Premium Metallic Spray Paint, Gold
, and a Wall Vinyl . The one I used I could not find online but this one is a favorite of mine. 
All you have to do is spray paint the canvas and once it is dry, apply the vinyl according to the directions and it is as easy as that!
Another gift I like to do that is in a way a DIY kind of gift is to buy an assortment of teas and a cute mug. A few of my favorite types of teas are by Tazo and they are the Awake English Breakfast, Caramel Vanilla Chai, Refresh Mint, and Zen. Here are some mugs like I like as well, one for him and one for her.
This gift idea is more unique and I think it is pretty cool but may not be for everyone so you be the judge of if this would work for the person your present is for. There are specific types of house plants that are actually beneficial to your home because they help purify the air. I think buying one of those and then a fun pot to put in would be an unexpectedly cool gift idea. Some of the best plants to get are garden mums, aloe vera, spider plant, ficus, peace lily, and many others. I would suggest getting a few smaller plants since that will be easier to gift and it will be easier for them to find a good spot for them in their home. Here are some cute pots I found.
These grey ones are really cool and would be great if you got a few smaller plants. Ivy Lane Design Smooth Square Favor Flower Pots, Gray Stone, Set of 5
I like the geometric look of this white one as well, also good for a smaller plant.
This copper one is really cool if you have a slightly bigger plant in mind. It is not meant for a floor plant, but if you wanted one plant that was good on its own versus a few smaller plants, I think this would work. Bloomingville Metal Flower Pot, Copper Electroplated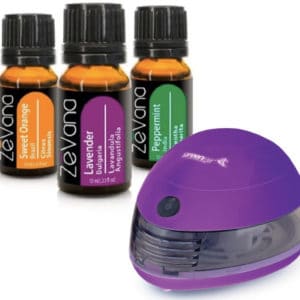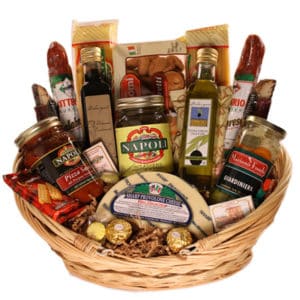 When in doubt go for food. I think it is safe to say anyone would love getting food. You could pick up some of your own favorites and put together a gift basket yourself or pick one up at the store. You could go for sweets or I think it would be cool to put together a spice basket with different spice mixes or even like a pasta basket! The possibilities are endless with this one.
That wraps up (see what I did there) this holiday gift guide for under $25. Hope you got some good last minute ideas from this. Happy holidays! 
FTC Disclaimer: This post contains affiliate links.