Holiday Gift Guide For Her
Girls can be really easy to shop for because there are so many options that the girl in your life would most likely love. Sometimes though it can be really hard because there are so many options to chose from making it hard to narrow down. Perhaps she is a bit picky? Maybe you are just getting to know her so you don't necessarily know exactly what she likes. This list has many different options to help you pick the perfect gift for the girl in your life, no matter what the case may be.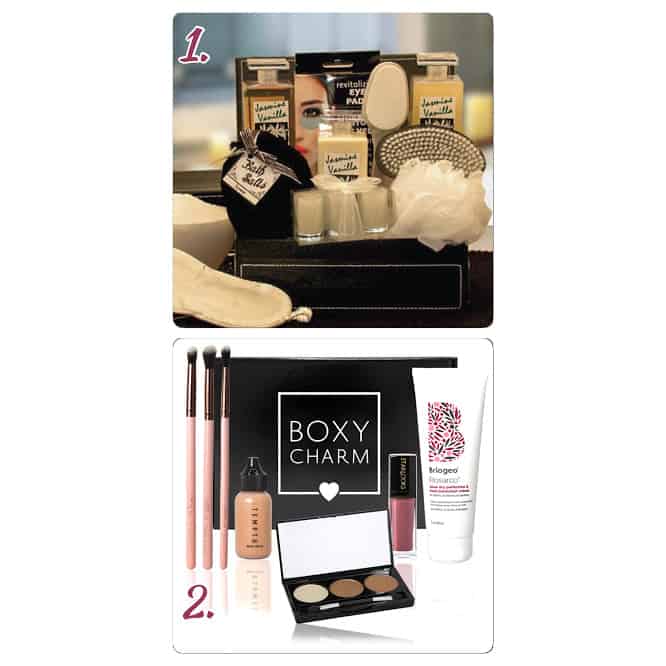 Gift baskets are wonderful gift idea for a woman of any age. If you want to personalize it you could even put one together yourself as a DIY. Here are a few different ones I found that look wonderful:
2. Beauty subscription services are a great option to gift the girl in your life. Each month a box will arrive to her in the mail containing 4-5 full size and/or deluxe sample size beauty products including makeup, hair, and skin products. I may or may not have a small obsession with these and get 4 different ones every month! My personal favorite, that is the best value for your money, is Boxy Charm. It is only $21 per month and the overall value of the box is almost always over $100, it is an unbelievably good deal. Check it out here.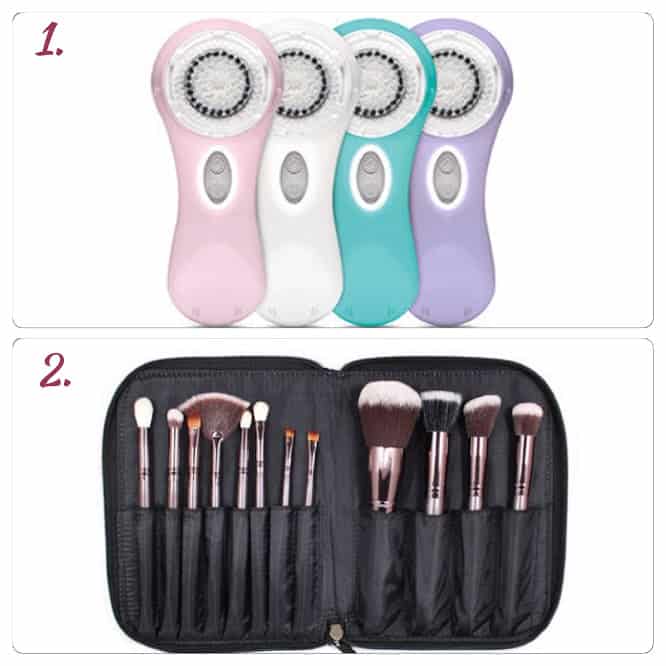 Beauty tools are great for the makeup lovers in your life. I also included a skin care beauty tool that any gal would love.
1. This Clarisonic skin cleansing system leaves the skin with a healthy glow. You can use your own face wash with this product to help deep clean your skin. You can also purchase different brush heads to fit the needs of your skin.
2. Makeup brush sets are a great value for your money, and any girl who likes makeup would love to receive a good set of brushes. There are a few different brands I really like but one of my favorites is Morphe. This set has a good range of high quality brushes and it comes in a cute and convenient carrying case.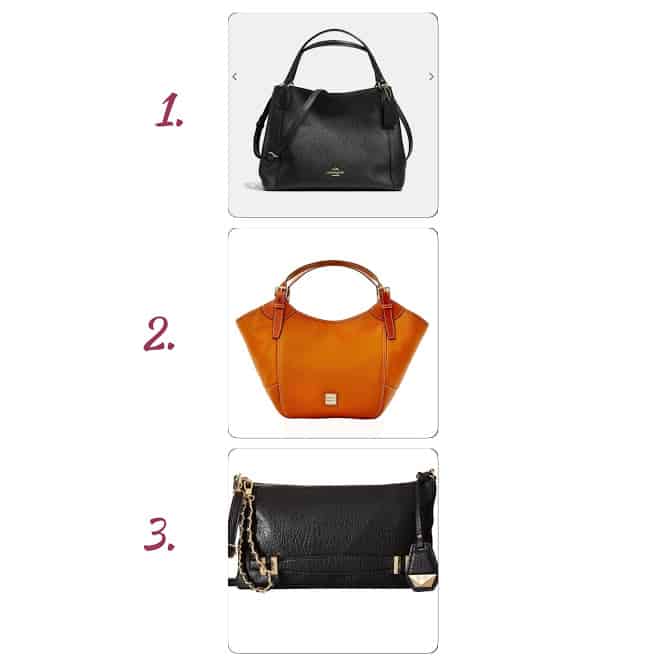 Handbags are a great option because there will be a bag for any woman you might be shopping for, the options are endless. I went with a few more classic options in a couple different price ranges. They do come in varying colors as well.
1. This Coach bag is a classic that is excellent quality making it worth the price tag. This bag is timeless so the lady in your life will be able to use it for a very long time.
2. I love the rich cognac color of this structured Dooney & Bourke bag. It also is a timeless bag that she could get a lot of use of. Another well made, high quality bag that is worth the price.
3. This last bag is by Jessica Simpson and is more of an affordable price without lacking style or quality. It is a cross body style bag that is black on one side and white on the other with gold metal accents. So cute!
Necklaces are another great versatile choice since you can find something for everyone. Here are a few choices I found in varying styles.
1. This personalized necklace is so pretty and I love that you can personalize it with her name or you could even do her child's name.
2. How pretty is this statement necklace? I love adding these to an otherwise boring top or dress to give that wow factor.
3. For something more simple that should could wear every day, I really like this one from Kate Spade.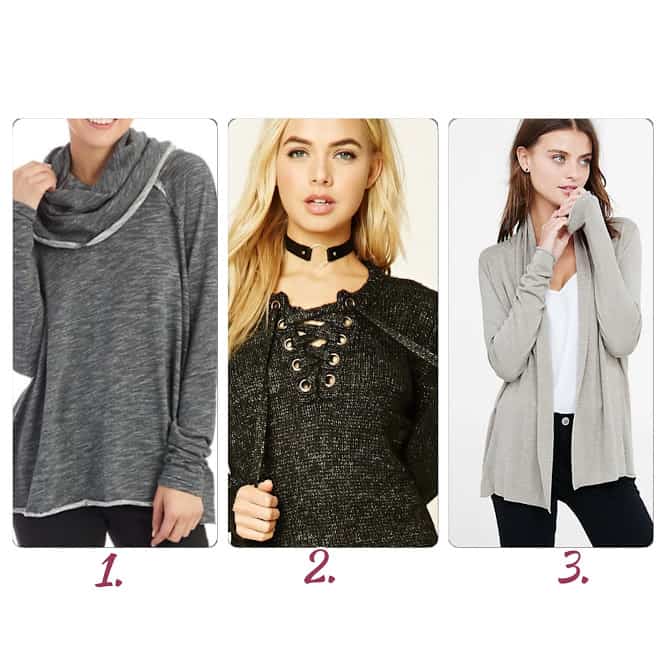 Just as I did for my guy's gift guide, I picked a few awesome sweaters any girl would love!
1. For a more casual pick, this one (Promo Code: FRIENDS for 30% off till 12/15) from Free People looks so comfortable and warm. Free people is one of my favorite brands, everything they make is totally my style and it's great quality so I don't mind spending the money.
2. This Forever 21 sweater is a bit more trendy with the lace up detail but I find if I want to buy an "on trend" piece I prefer it to be a lower price tag which this one certainly is! I think this one is definitely my favorite.
3. This last one from Express is more of a classic and is also more like a cardigan. It can go with most anything!
Who says girls aren't in to gadgets?! I think there are a ton of cool things out there that anyone would think was cool and useful! Here are a couple I found that I think most anyone would enjoy.
1. These wireless ear buds use Bluetooth to connect to your device to be used both for listening to music or to answer calls, keeping your hands free to do other things. Pretty cool!
2. This fitness tracker is the Bellabeat Leaf Urban Health Tracker/Smart Jewelry, Silver Edition
 and I love this especially for women because you can wear it as a necklace, bracelet, or slip it on like a brooch.
Much like cologne, perfume will vary greatly depending on what she likes. These are a couple of my favorites.
FTC disclaimer: This post contains affiliate links.