Get the Look | Emily Ratajkowski
This is not a sponsored post. This post does contain affiliate links for which I may make a small commission. Learn more.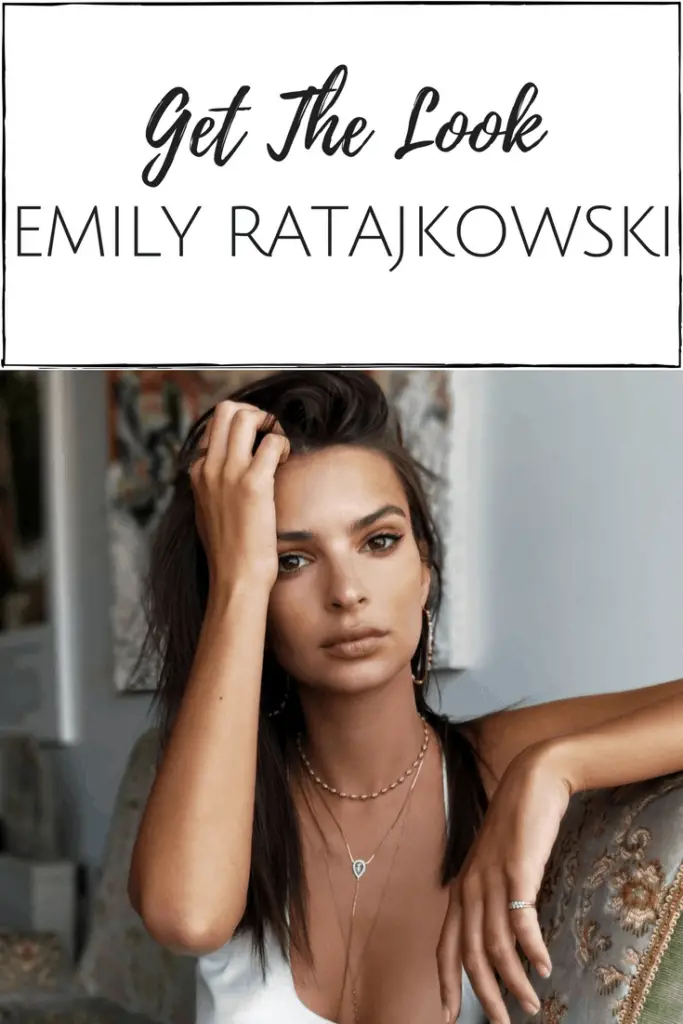 I was browsing through Pinterest the other day and I realized how many outfits I had saved that I could totally recreate. I also was browsing celebrities and admiring their amazing wardrobes in one of those "that's my dream closet" dazes. Anyone else ever get lost in those worlds?
I mean Pinterest has the Target Effect on me. I go in looking for one thing and then an hour has gone by and I have a whole list of new things I "need" in my life. At least I don't actually spend money. Usually.
But the times I do end up spending money, it is to recreate a look I really loved. Pinterest is ridiculously inspiring! So I thought it would be fun to start a new little series to recreate looks from celebs and Pinterest. I'm starting this series off with Emily Ratajkowski because not only is she an incredibly beautiful human being, but I really like her style.
With this series in particular I really want to hear from you! Who do you admire that you'd love to have me recreate their looks? Or maybe you have an entire Pinterest closet that you would love to recreate? Follow my boards here and then you can send me any images you want to recreate. I try to find pieces that are very cost efficient as much as I can so you can get that look you want without emptying your bank account.
Ok enough chit chat, let's get into these looks!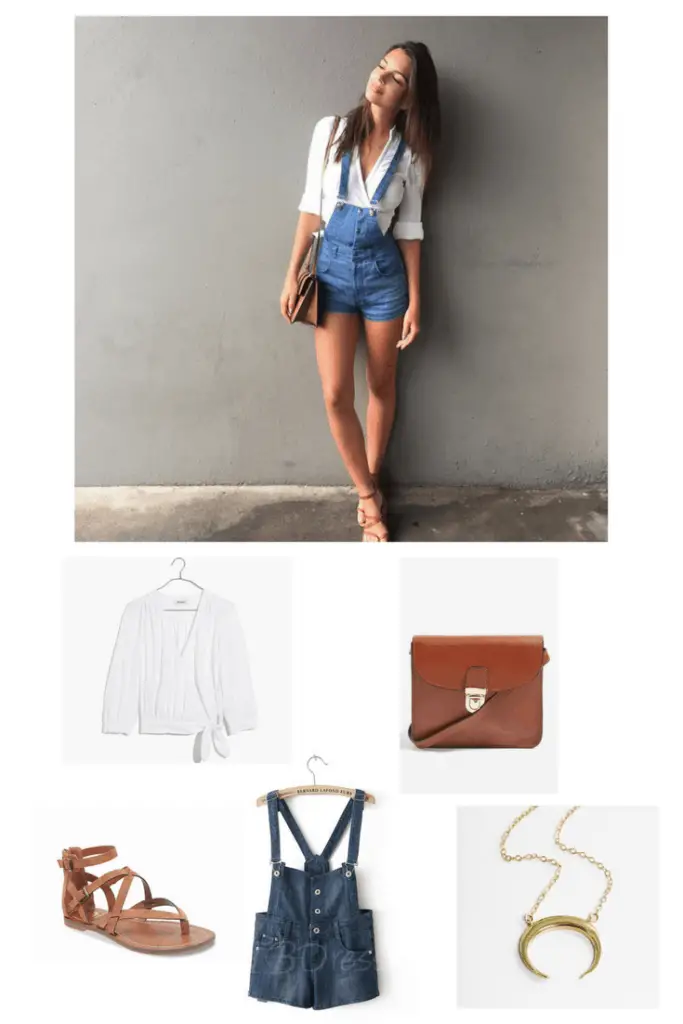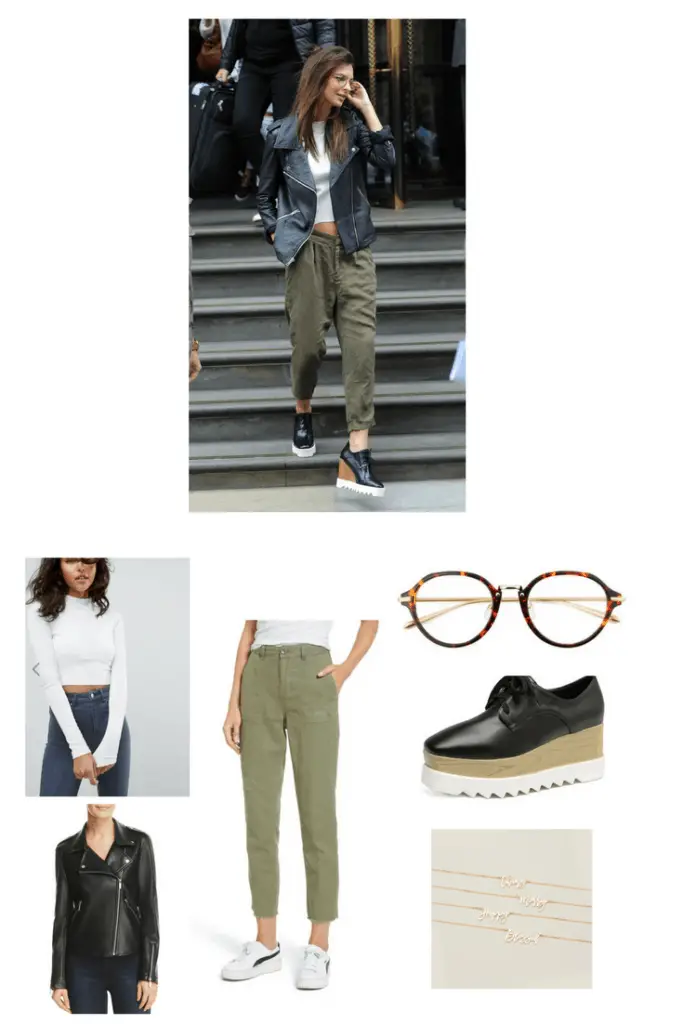 This second outfit gives off serious cool girl, street wear vibes. Love this one. I found this leather jacket that you could get a size or two larger if you wanted her oversized look. You could totally also just wear it in your size though. I found this cropped high neck top that I would get a couple sizes bigger as well for that looser fit. These linen pants would work well for this look.
For accessories, I found these glasses which are non prescription so if you wanted to get the whole look you could pick these up. Then I found these shoes which are nearly identical other than the fact that they aren't really wedges, they're more like a platform. And then I found these cool little word necklaces that are perfect.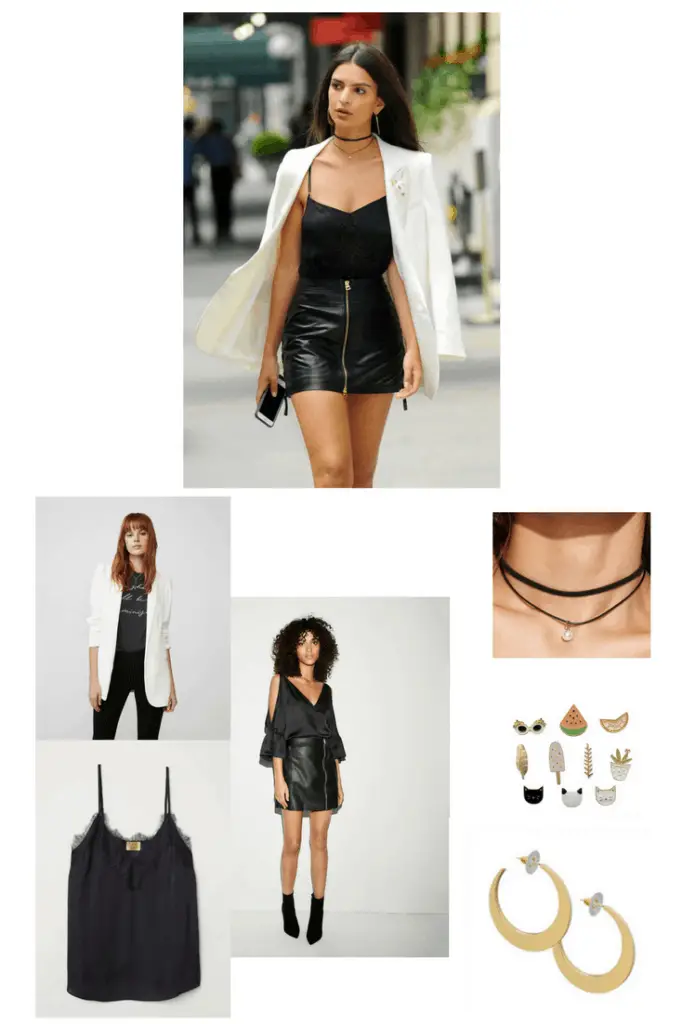 The third outfit is full of texture and class. I love the mix of satin and leather here. But let me tell you, this outfit was the most challenging! I couldn't find a satin blazer that wasn't well over $300 so I went with this cream one that has a similar fit. I also couldn't find a satin cami with anything close to that little peekaboo embroidery, so I opted for this one that has lace detailing on it. It totally still gives off the same vibes.
It took a minute to find a leather skirt that wasn't sold out that was similar enough to hers. So thankfully I came across this one which is very similar other than the zipper being slightly off center and silver. It was impossible to find one with a gold zipper!! For accessories I found this little set of pins which are quirky and cute, this layered choker which is so similar to hers, and then these chunky hoop earrings.
There you have it! Three looks you can buy to get that Emily Ratajkowski look. Before you leave, please visit the comment section and let me know who else you would like me to do!! Don't forget to check out my Pinterest to see all my inspiration plus so much more. See you next time ☺