5 Fall 2018 Denim Trends To Try
Denim is one of my go to wardrobe staples. But it can also be fun to try some trendier versions as well. This fall, there are tons of denim trends. I picked 5 that I think are easy to wear and rounded up some just in case you want to try one yourself! Let's just jump right in.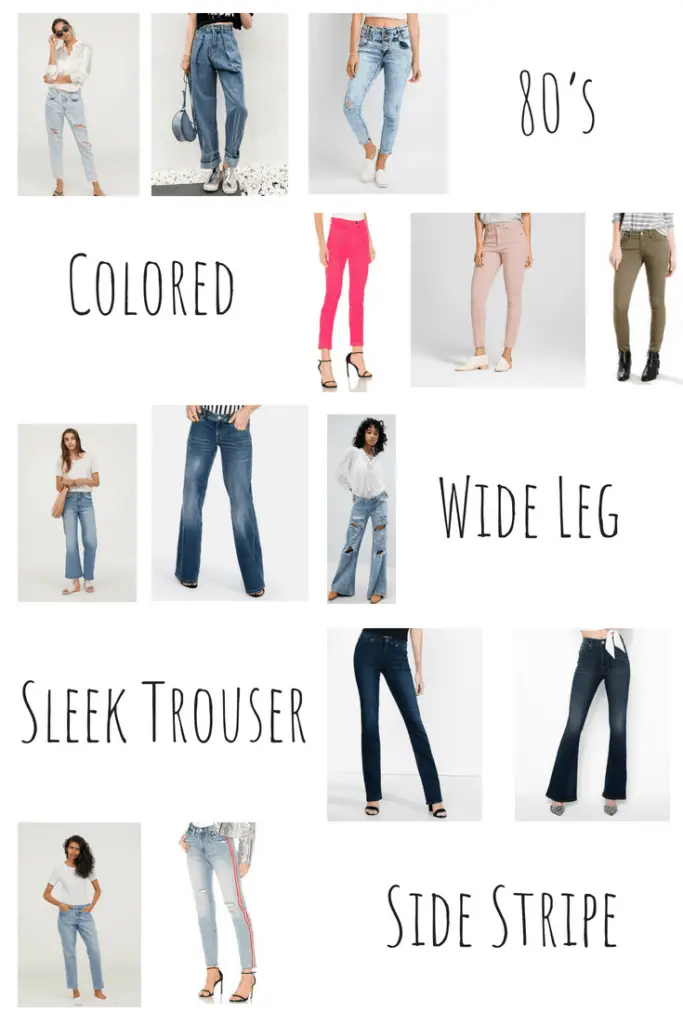 The 80's are making their way back in a big way this upcoming season. I personally am not a big fan of 80's fashion but I do love the distressed denim that this trend entails. You can achieve this look by going all out and finding some cinched waist jeans, bonus points if it's acid wash. In fact any jeans that are acid wash or stone washed would be totally 80's. You could also try an updated version of 80's style jeans with a straight leg mom style jean. Distressed ones would be perfect.   
A really fun way to switch up your demon is with color. You could try something vibrant like a bright pink or something more neutral like an army green. I personally love mauve so that would be my color of choice.  
Wide leg denim is a big trend this fall. It comes in many different forms too, some super trendy and some more mainstream. Try a cropped version to be right on trend for the season. You can go more of the classic route with some simple low rise ones. If you're a distressed gal at heart try it out with some wide leg jeans.   
The new skinny jean for the fall is a sleek trouser style jean. You can try them with a flare or go for a bootcut style.  
Side stripe denim is perfect if you're looking to try a fun trend this season. There are tons of different versions. Try a skinny ankle version. Or go for a slightly oversized look with a girlfriend style.  
Be sure to let me know in the comments below which style you want to try this season! Also let me know if you would be interested in a post on how to DIY some of these. See you next time. ☺